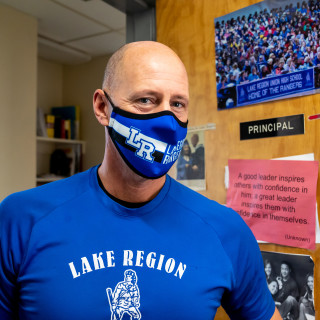 Andre Messier
Lake Region UHS
Andre Messier, Lake Region High School's principal, is one of this year's VEHI PATH Rockstars. "Andre shares a great deal of enthusiasm for a safe and healthy workplace," said Lawrence Hanover, one of Messier's colleagues and the individual who nominated him. And when we were invited into his office, we found it jam packed with photos of his family and their accomplishments, multiple photos of past students, thank you cards from former students and parents, kayak paddles emboldened with signatures and a bookshelf lined with books focused on leadership.
Messier then took us on a tour of the fitness center, one of his more recent achievements. With the help of staff and students, Messier turned a former storage area into a fitness center for everyone, complete with weights and cardio equipment. Students added their own flair, painting anatomical illustrations on the walls.
"I am now in my 12th year as the principal here and my 29th year in education," Messier said. "This is the community I grew up in and while I never expected to be teaching or living once again in the Northeast Kingdom, here I am." In 2011, Messier was recognized statewide for his leadership, receiving Vermont's principal of the year award.
Over his career, Messier has been a high school teacher, a basketball coach and an administrator. He found himself developing the skill set necessary to trust others, by leaving his home-base for a short time and serving as the principal of the Berkshire Elementary School. "I was well known here, and I understood high school. So, I took myself elsewhere and discovered I had to put tremendous trust in others because I knew nothing about how elementary schools worked," he said.
Water is a big part of Messier's life, whether it is swimming, kayaking in New England, holding graduation ceremonies on a local lake or spending time with his wife, Kim (a math teacher at Lake Region) in the Caribbean. In fact, Messier met Kim the summer he served as a lifeguard at the Sandbar State Park on Lake Champlain.
"In 1999, John Castle, a former principal, encouraged me to come up with a summer program focusing on our community's youth who would be entering high school in the fall. I did so, creating the outdoor education experience that continues to takes place in Maine on the Kennebunk River every summer where incoming students can hike, canoe, kayak and camp."
Messier grew up on the family's farm in Irasburg. "That meant the everyday responsibility that went with being a member of a farm family – chores, chores, and more chores," he said. "Baseball was and is my passion but my commitment as a first-year student in high school was to our farm. I was not able to participate in sports until my sophomore year."
During our conversation, Messier shared his struggles with keeping a healthy weight, a consistent challenge for him. "In 9th grade I was 5 feet six inches and overweight and my self-esteem was far from positive," he said. "And then I grew eight inches taller. When I graduated and enrolled at Plymouth State University, I began learning much more about the importance of weight training."
"I see wellness as a never-ending rollercoaster journey that has many different components depending on certain phases of your life.  Now that I am in my early 50s, and not chasing/following my kids, I can focus on my own mental and physical health," Messier said.
"Since the beginning of the pandemic, I have been encouraging the staff to find outlets to feel good about themselves," he said. "For me, I welcome logging into PATH daily to keep me active. While some people need a buddy to keep them motivated to exercise, the log is my partner."
"With the help of some staff, I created an index card file listing everyone's favorite treats and then last spring a colleague and I drove over 600 miles to surprise all 80 employees with their favorites," Messier said. I also sent Snowflake chocolate bunnies to everyone. I continue to send messages to staff and ask them to consider ways of taking care of themselves. When they see me doing so, I believe this helps them be able to do the same."
"Kim and I have two adult sons who presently serve in law enforcement. Besides water sports, I enjoy hiking, weight training, landscaping (building stone walls), baseball, and taking trips to the Caribbean's white beaches," he said, grinning.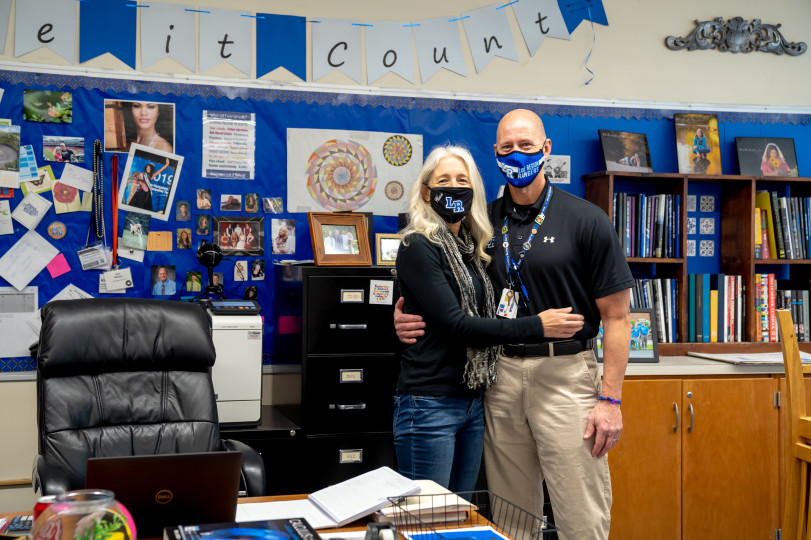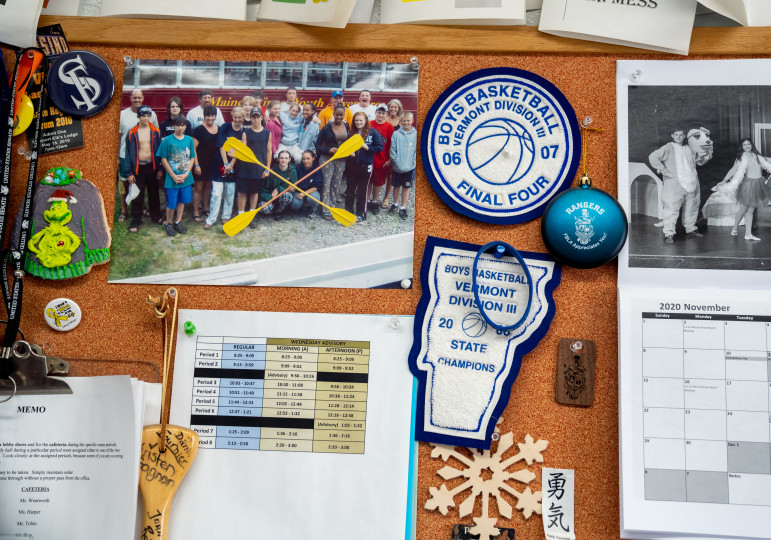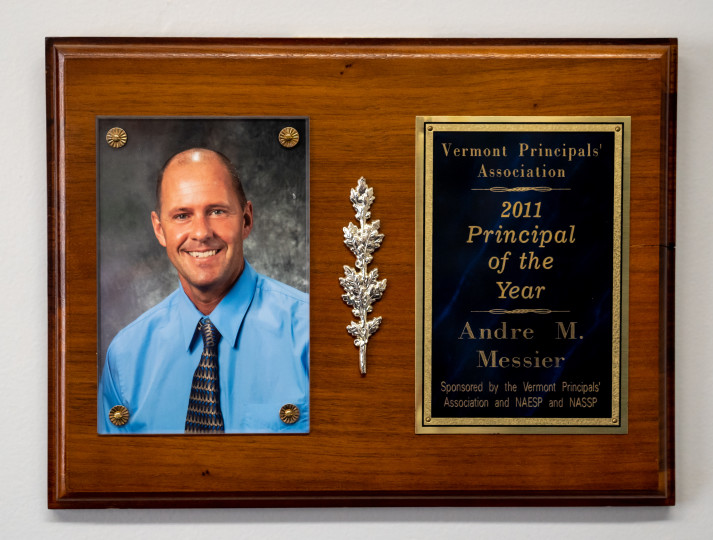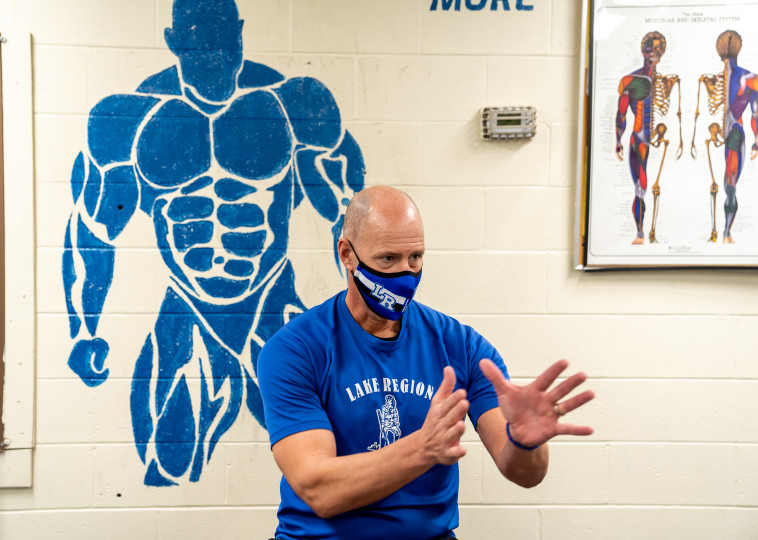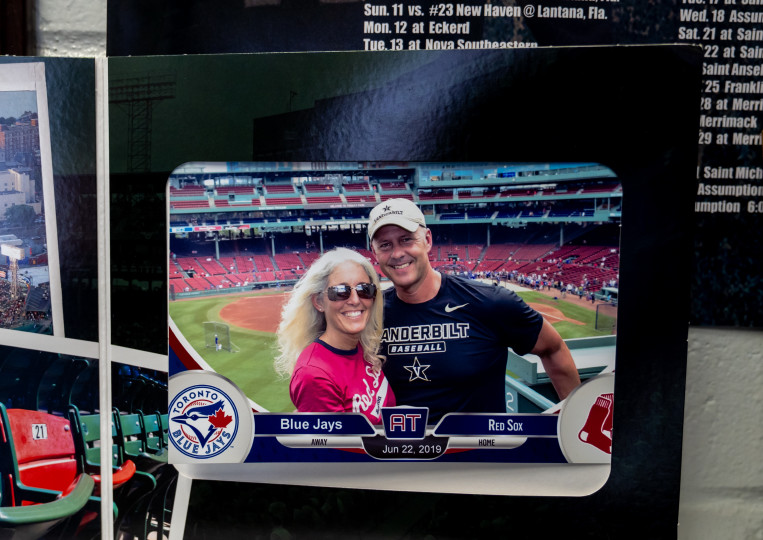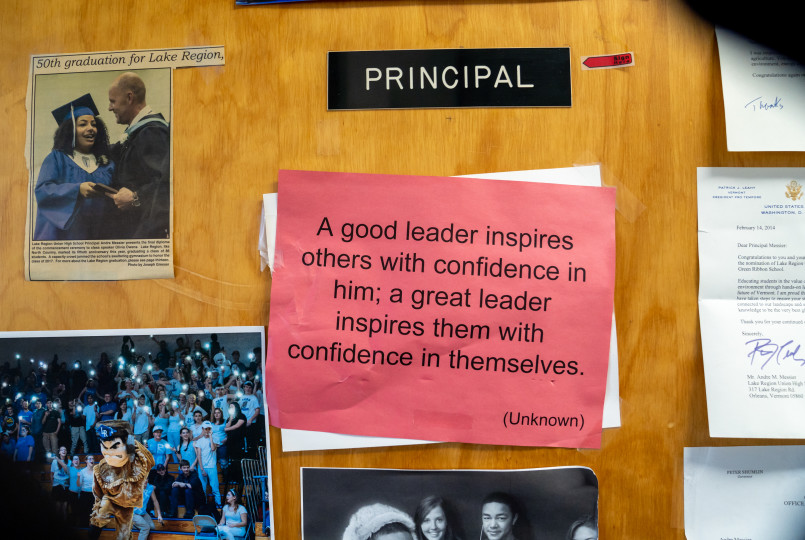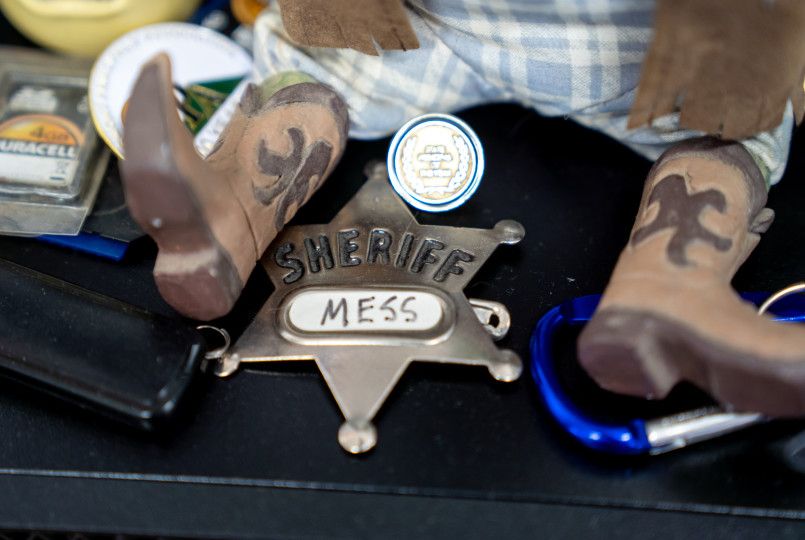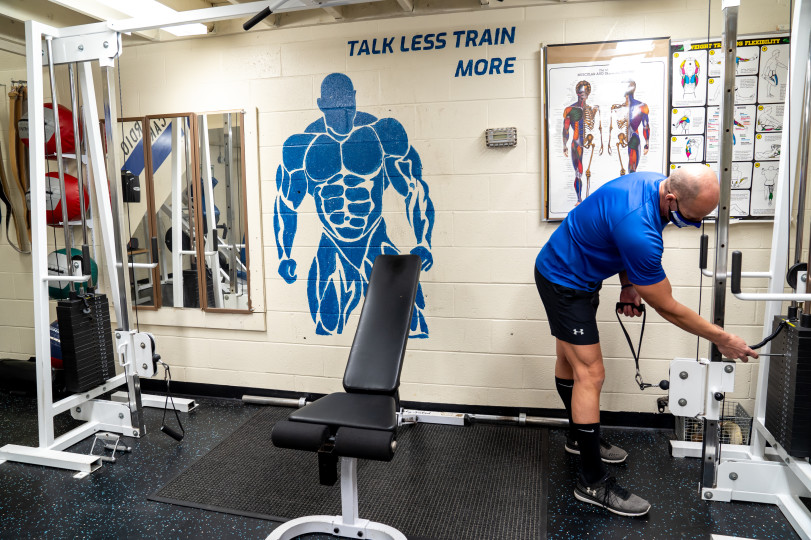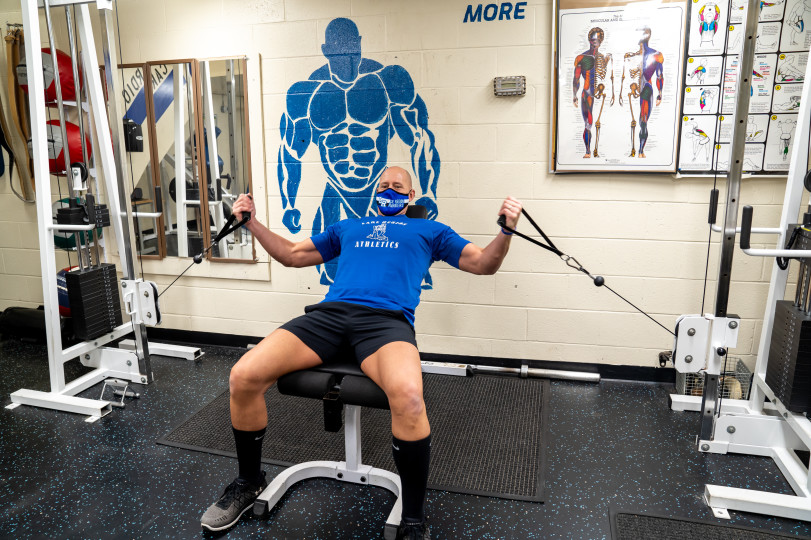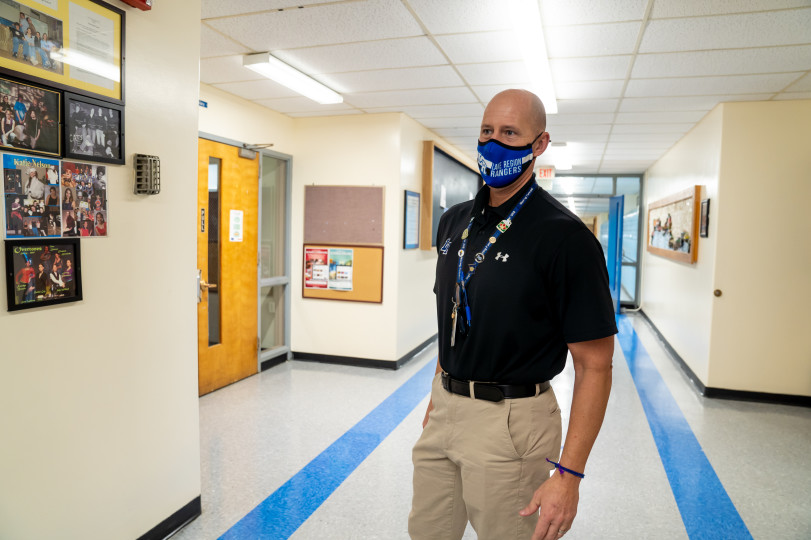 More 2020 - 2021 Rockstars