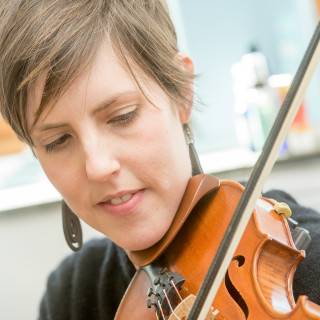 Leigh Madalinski
Edmunds School After School Program Burlington
Leigh Madalinski, Edmunds Elementary's Afterschool Director, is rocking around the clock at work and at home as the parent of a young child. "She cultivates personal relationships with her assistant director, her program staff of 15 employees who range in age from 18-65 and the parents/guardians of each student in her program," said Nina Mazuzan, one of Madalinski's colleagues. "She is a huge asset to our program and the community."
"Leigh demonstrates patience, sincerity, empathy and thoughtfulness when she works with each of these different constituencies," said Mazuzan. "She has embraced the Social-Emotional Learning (SEL) and Restorative Practices (RP) work that our Expanded Learning Programs across the district have committed to, and to continuing school day efforts in the afterschool program. She participates in a monthly SEL/RP cohort initiative to further the site director and assistant director's teamwork."
Though Madalinski didn't initially envision a career as an afterschool program director, she discovered a passion for working with youth after attaining an undergraduate degree in theatre arts and a master's degree in cultural production focused on education and museums. "Before arriving in Burlington a few years ago, I worked as an educator in private and alternative schools and served as the Marlboro Elementary School Afterschool Director," she said.
Madalinski is always charged up to further her skill set and it shows. "After attending the Leadership Institute for Restorative Practices in Afterschool, Leigh elevated the quality of Edmunds Elementary Afterschool Program - building upon the components of a safe and supportive environment, improving interactions between and among staff and students and introducing engaging activities that offer students many new opportunities," said Mazuzan. "Leigh is always willing to share her ideas and experiences to help her employees learn and enhance their own programs. She participates on several school-day teams that help build relationships with school-day staff/teachers while also expanding her understanding of the students who attend her program, and their needs and challenges."
Madalinski's office is located on an upper level of Edmunds School in Burlington. Arts and crafts supplies, educational materials and walkie talkies line the shelves. When her part-time employees arrive each afternoon, they gather up all that they will need for the students they will oversee. "I am constantly on the lookout for new employees," Madalinski said. "There is significant turnover because many of our staff are college-aged students,"
"Leigh has also made intentional efforts to care for herself," said Mazuzan. "She and I attended the VEHI PATH Mindfulness for Educators series last spring and she continues to weave that practice into her life. She often takes time to go to a nearby community meditation practice over lunch." "Our family is very active in the outdoors," said Madalinski. "One of my favorites is ice skating with my son." "And fiddling is another one of my passions," she added as she played a few pieces for us during the visit.