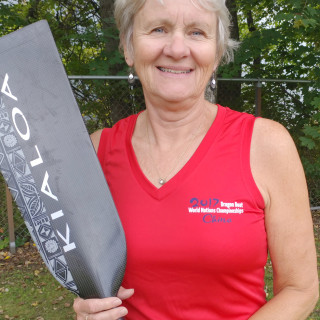 Cheryl Zanleoni
Barre Career Center
Fifteen years ago, Cheryl Zanleoni never imagined herself as a competitive athlete, let alone representing the USA at the International Dragon Boat Racing Championships in China. But once she had a taste of rowing competitively she was hooked. "In 2005, my daughter suggested I check out dragon boat racing at the Lake Champlain Sailing Center and I did," she said. Before long she was smitten. "From May through September I drive from Barre to Burlington two or three evenings a week to row with the Dragonheart Vermont teams," she said. "It's a practice I am committed to each summer."
According to the Dragonheart Vermont website, dragon boat racing today engages more than 50 million people worldwide every year and the key to success is the member's ability to stroke together. It has become quite popular because of its inclusive nature.
Over the years, as a member of the Dragonheart Vermont Club, she has had the opportunity to travel to Hong Kong, throughout North America, Europe, Asia and Australia. "A few years ago Cheryl decided to participate in try outs for the US team at the International Dragon Boat Championships," said her colleague, Beth Bicknell. "While her first try resulted in nothing but painful blisters and lots of credit card charges (representatives self-fund the majority of their travel), Cheryl did not let this get in her way. A year later, at age 69, she qualified." "It was surreal to be a part of the USA team," Cheryl said gushing with pride. "We wore our red, white and blue uniforms. I felt so honored. It was comparable to being part of an Olympic team and I only wish my family could have come too."
"Cheryl is a remarkable person. She inspires me every day with her zest for life, her contagious smile and laughter, her hard work, positive outlook and her drive," said colleague, Wendy Clark. "Cheryl has overcome some personal hardships that would have left most people numb (Cheryl lost her husband unexpectedly overnight while all three of their children were in college). She rose above the experience and excelled. She focuses on her health and wellbeing every day, walks regularly regardless of the weather and makes healthy eating choices."
During the winter, Cheryl participates in local Jazzercise classes and works out on her Concept Two Rower at home. Now, the receptionist for the Central Vermont Career Center, Cheryl spends each day greeting students and faculty and escorting multiple visitors throughout the building. She is also one of PATH's Adventure Coordinators.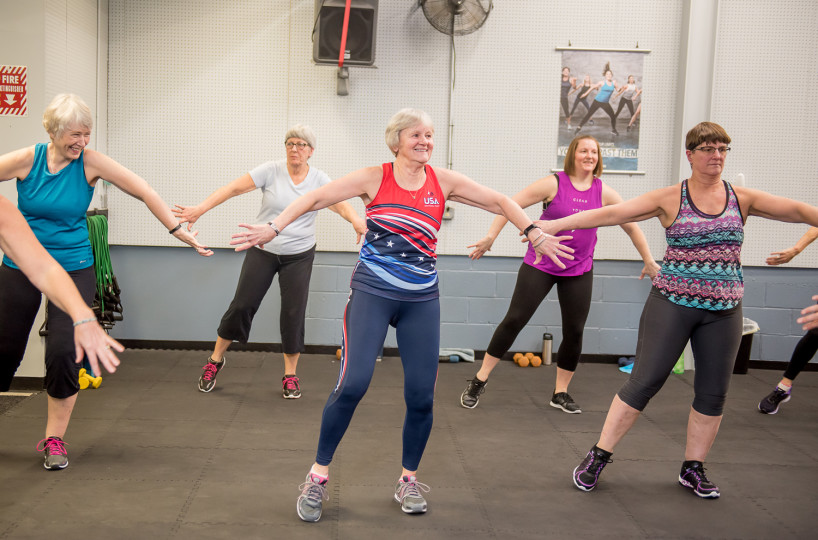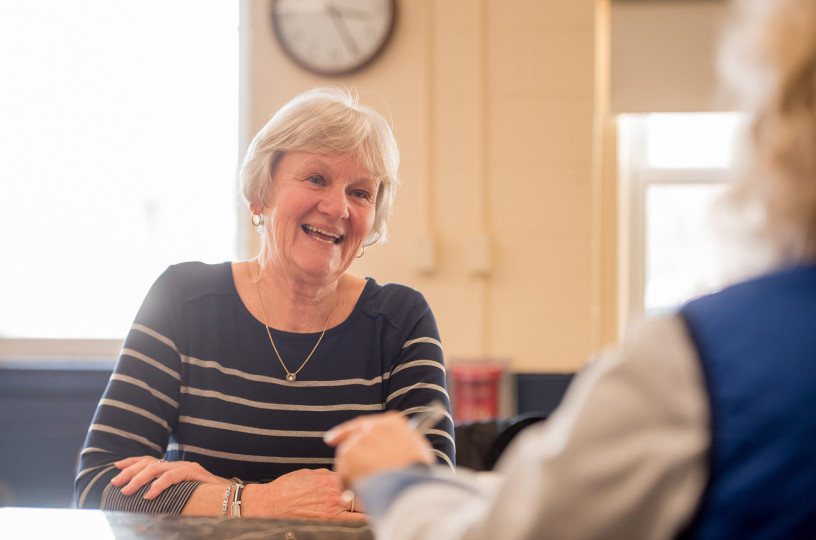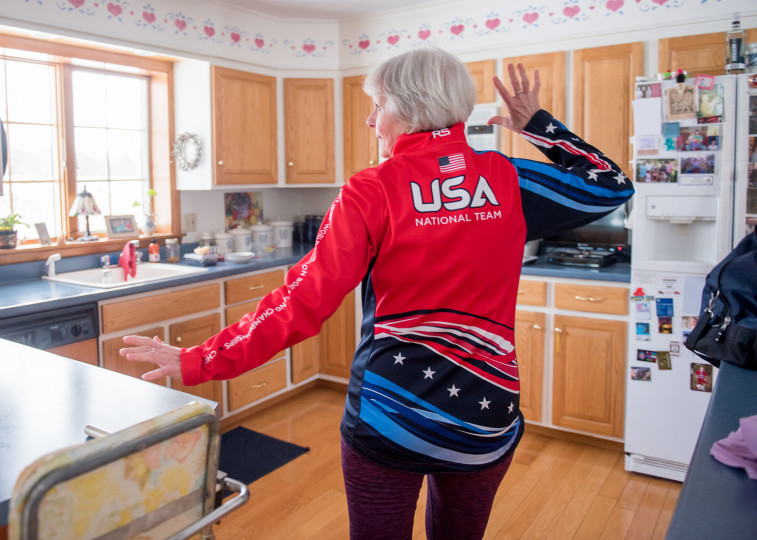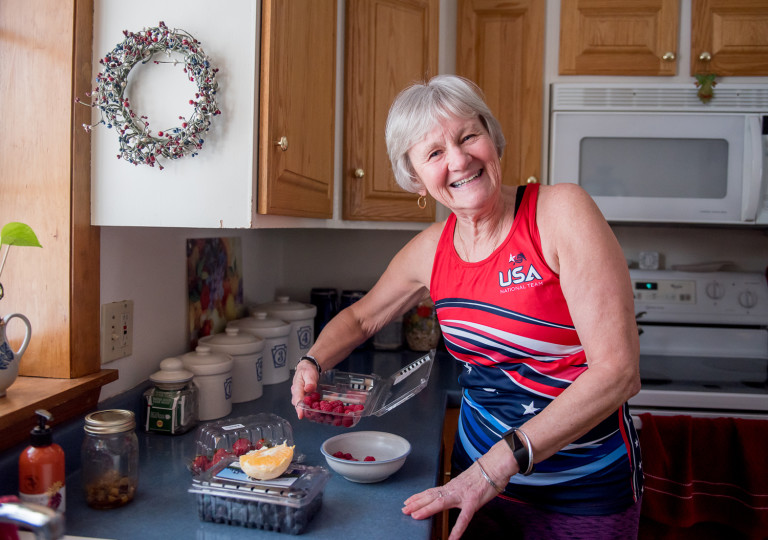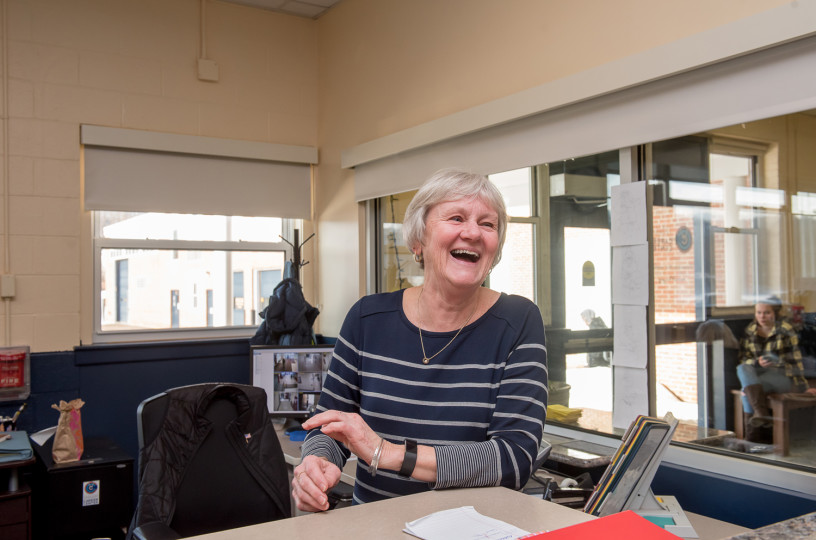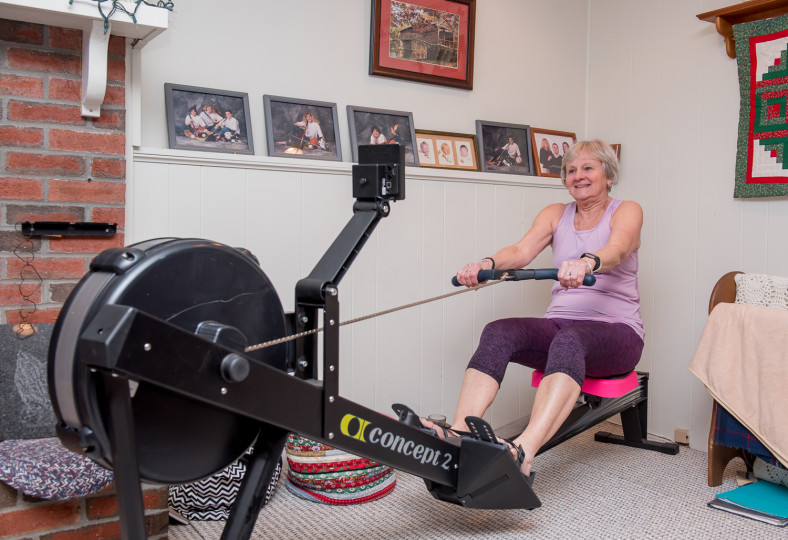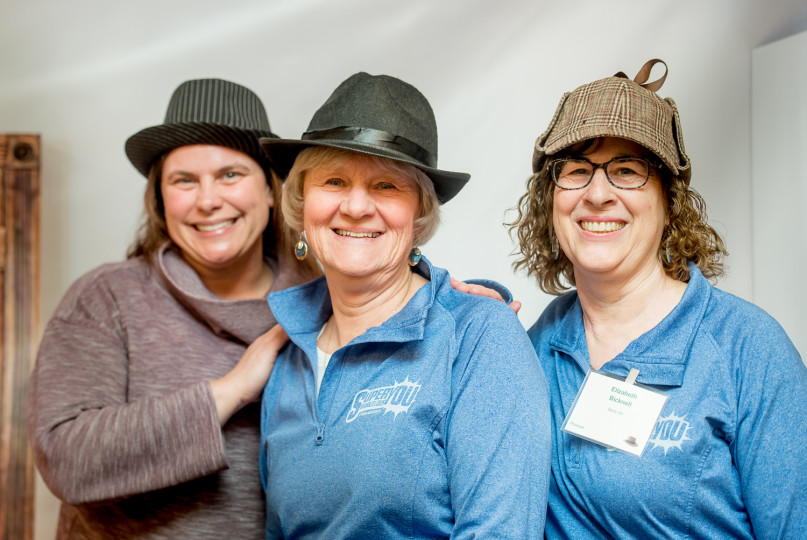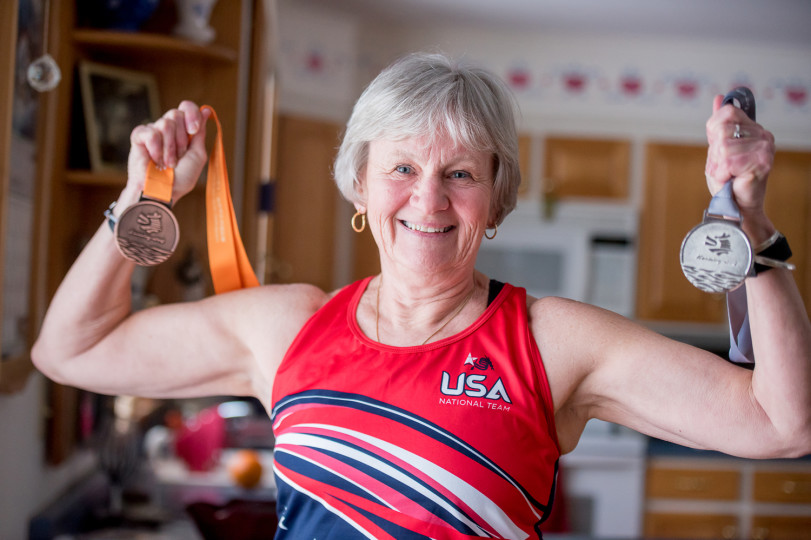 More 2018 - 2019 Rockstars