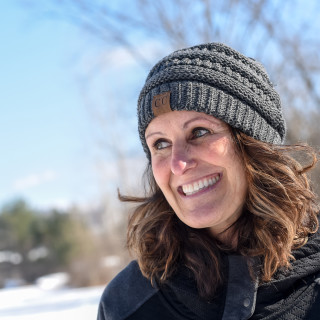 Tracey Martel
Samuel Morey
Tracy Martel is carrying the wellness torch for the Samuel B. Morey school community in Fairlee. "Tracy is a meal mentor, cheerleader, motivational speaker and all around good example for so many of us at our school," said Phillip Metayer, one of her colleagues. "Even though she is a vegan, she brings healthy treats for coworkers and shares recipes with us, though she knows we probably won't make them. Having gone through major medical issues, she continues to support co-workers." "Tracy inspires many of us at school, eats healthy, exercises and takes time for her family and others while encouraging our staff," said Jody Mace, another colleague." "I am not a rock star on my own," said Martel. "My two best buddies, Phil and Jody are right here with me."
Each year Martel offers a smattering of wellness oriented activities for employees. "This year the principal asked me to put together activities every day until the winter vacation to help keep morale positive and high," Martel said. She is offering sun salutations, yoga classes and colorful potlucks. "I also am in charge of organizing everyone's birthday celebration and making special treats," she said.
Outside of school, Martel is a Special Olympics snowboarding and snowshoe coach and was previously honored as the coach of the year in Vermont. "We practice anyplace we can receive discounted tickets," she said. "On Wednesday afternoons we invite the Special Olympic athletes and any adults who wish to snowshoe to join in." Until recently Tracy also oversaw the annual Lake Morey Run fundraiser.
Martel has not let a recent diagnosis of cancer get in the way or abandon her enthusiasm for positivity. "Discovering the cancer and participating in treatment was actually very freeing and a good thing," she said. "I made friends with lots of older guys who were being treated for prostate cancer," she said as she laughed.
As a result of her diagnosis, Martel is experimenting with many different forms of eating. "I was a vegetarian for 20 years. I am now vegan and doing my best to eat raw foods," she said.
Martel showed us the wellness wall posted in the office where staff can have fun moving their heads around on different cartoon characters participating in a variety of physical activities. One of the staff added, "This is a great place to work because Tracy lifts us up every day."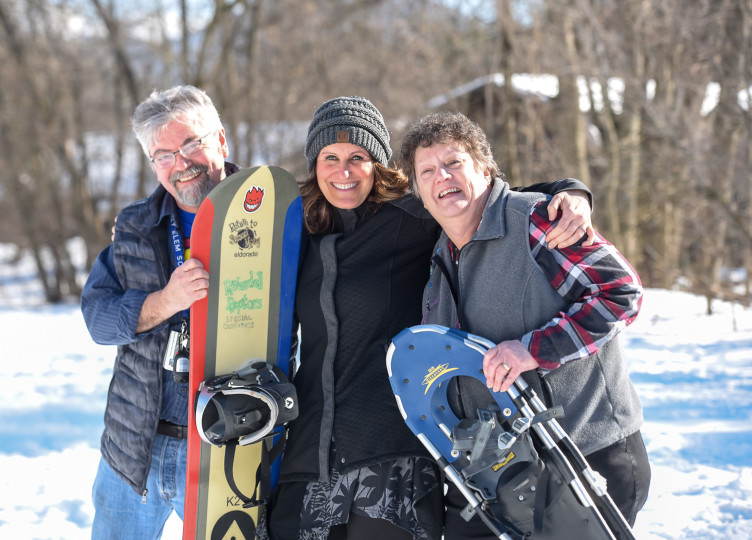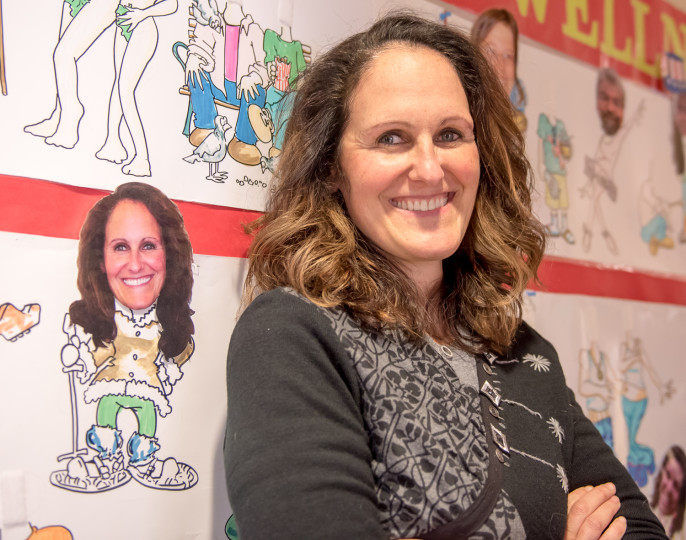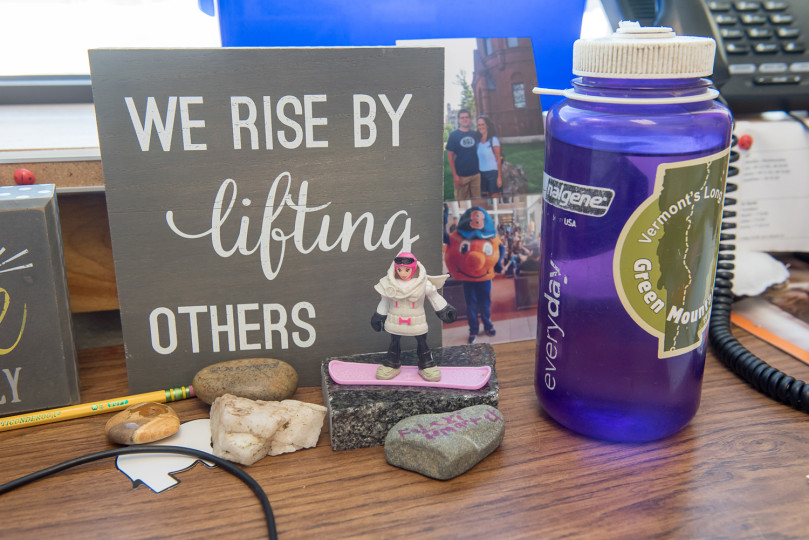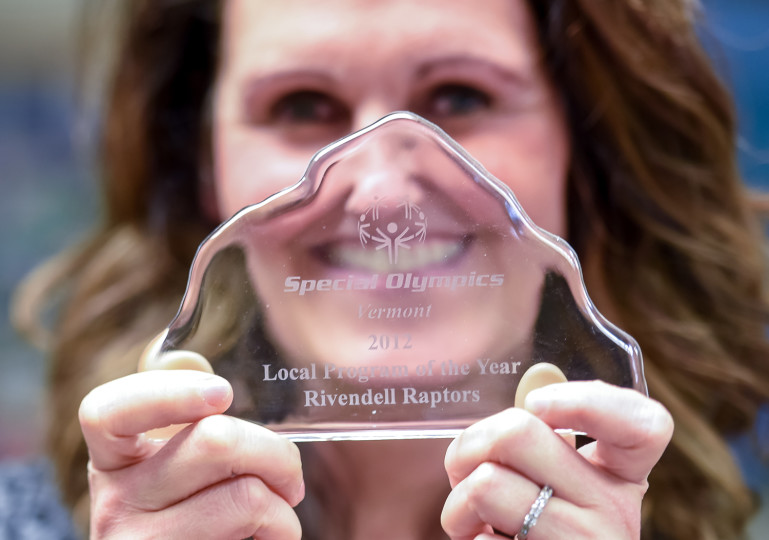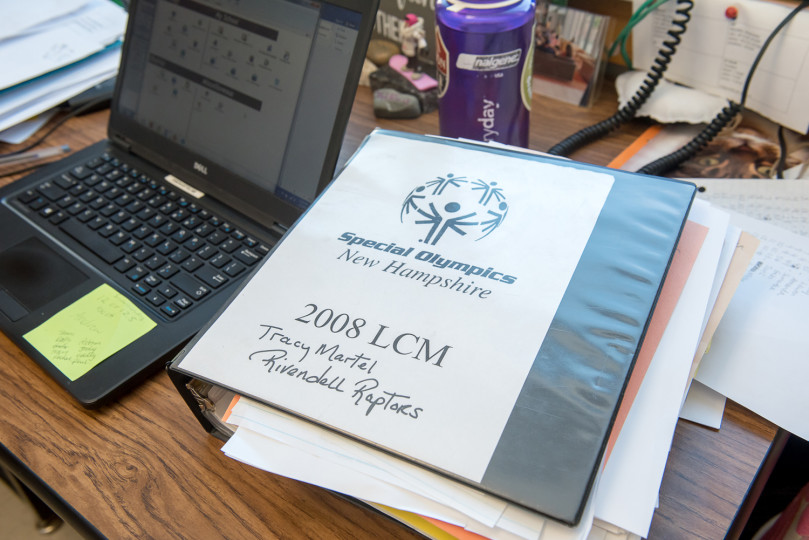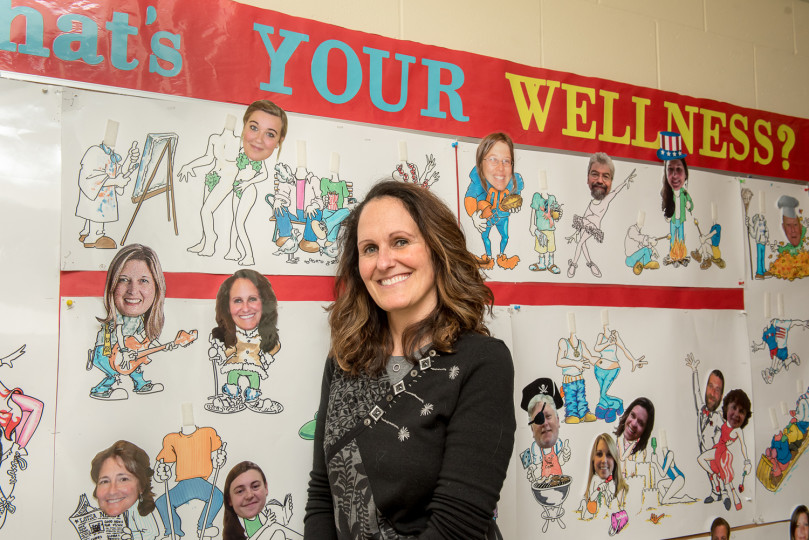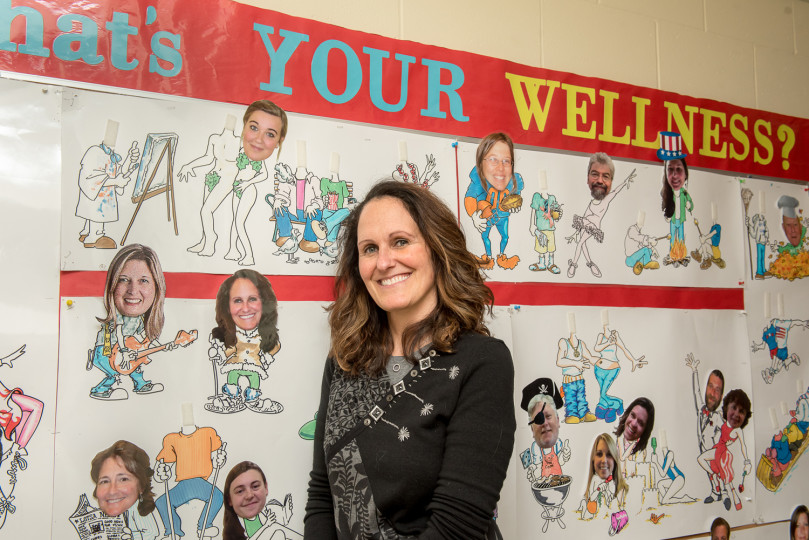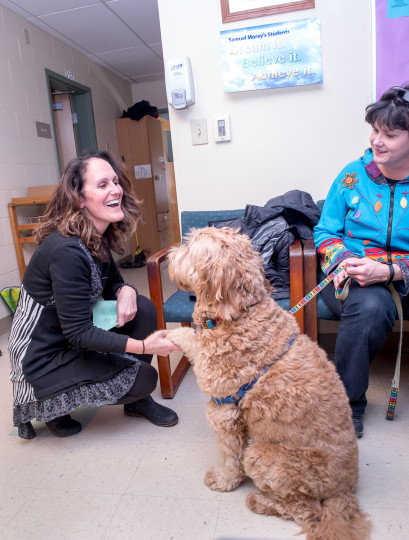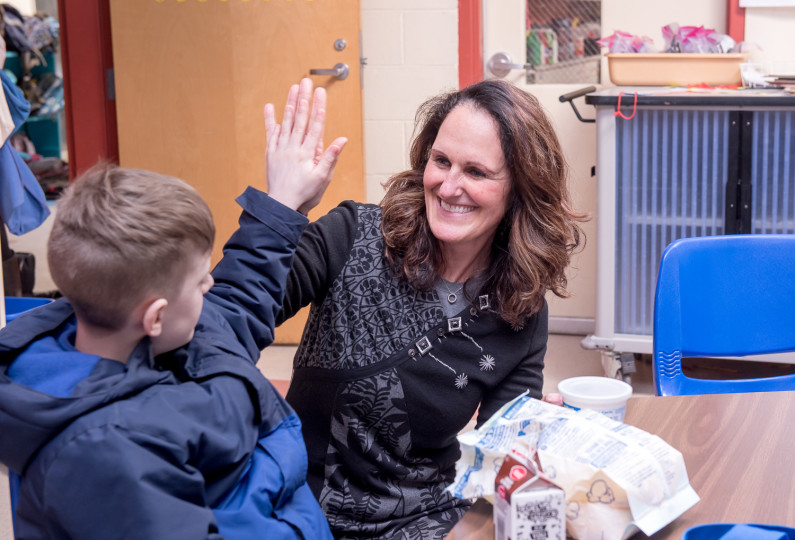 More 2018 - 2019 Rockstars