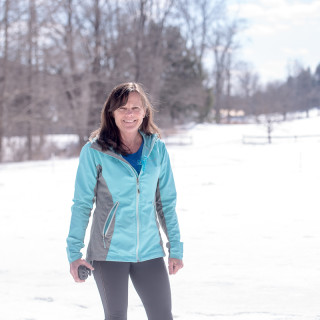 Wendy Johnson
Athens/Grafton Elementary School
Wendy Johnson reveres being playful especially in the outdoors and sharing her passion about health and fitness with others of all ages. It's written all over her face and it's in her DNA. "I am most passionate about making the lives of others just a little bit healthier and a little happier," she said.
A physical education instructor at Dover and Grafton schools, on the day we visited she first had students developing their volleyball skills in the gymnasium using beach balls; her second class involved inviting students to sled down Grafton's town sliding hill. Many of her students acknowledged that she is the best teacher they have ever had.
And it's not only the students who look forward to interacting with Johnson. "What inspires me about Wendy is that she does not just model wellness and inspire others in her work life, she lives it," said Roberta Martin, one of her colleagues. "She willingly participates in after school volunteer roles leading Girls on the Run programs in two schools, mountain biking and Quidditch tournaments. To top it off, she is a VEHI PATH building wellness leader and recently became certified as a yoga instructor. She hikes, xx skis and is an avid cyclist," said Martin.
"I love to be outside," said Johnson. "I was an athlete in high school and college and enjoy many physical activities valuing the challenges and the confidences they have added to my life. I learned to swim at three, sail at 12, rock climb in my 20s and took up skate skiing in my 50s. I spent five years teaching environmental education before having my own children and enjoyed taking Elderhostel groups on Alpine Wild Flower walks, starting an outdoor program called Cops and Kids for inner city youth in Denver, and leading summer adventure camps for girls in Vermont."
Johnson has been teaching since 1991, first in Colorado and then in Honduras. Upon returning to the states she settled in Vermont and began teaching physical education at Marlboro Elementary moving on to the Grafton School in 2003. After a two year stint in Columbia, South America she returned to teach in Grafton part-time and subsequently picked up additional work at the Dover school in 2006. She also is a certified health education instructor.
"I am active and eat healthy when at school and mostly maintain a positive attitude. I am energetic and play with my students which I think my colleagues see. I have been the VEHI PATH building leader at Dover for the past few years. This year at Dover I lead four weeks of winter wellness for the employees offering yoga, Tabata, snowshoeing and exploring multiple dimensions of wellness," she said. When special festivities occur, Johnson encourages the teachers to jump in and play along with the students.
"Depending on the season, gardening, cycling, hiking and skate skiing are my go-to activities", Johnson said. "I try to train for one skate ski race and a sprint triathlon each year for fun. And to express my creativity, I sew, cook, bake and engage in art projects." Johnson has three adult children, two grandchildren and a mother who is 92. "My siblings and in-laws all live in other states so traveling to spend time with them is also extremely important to me," she added.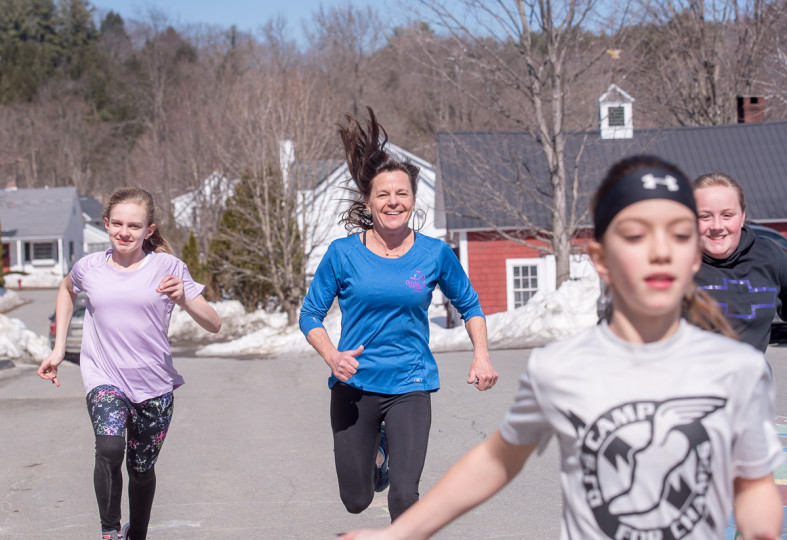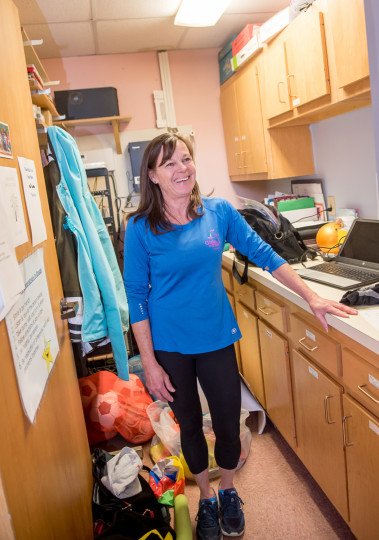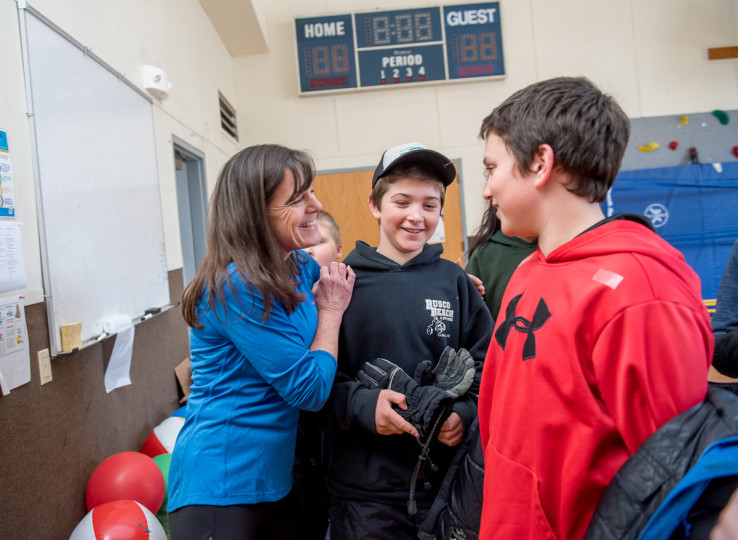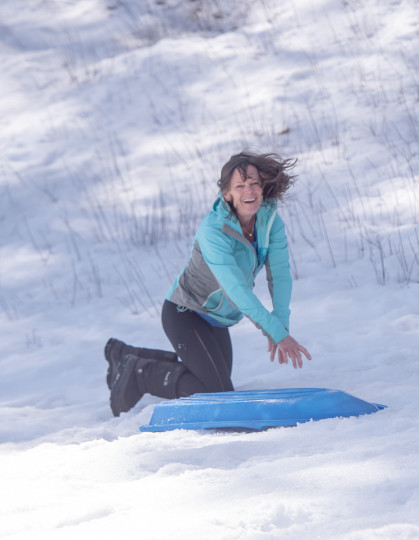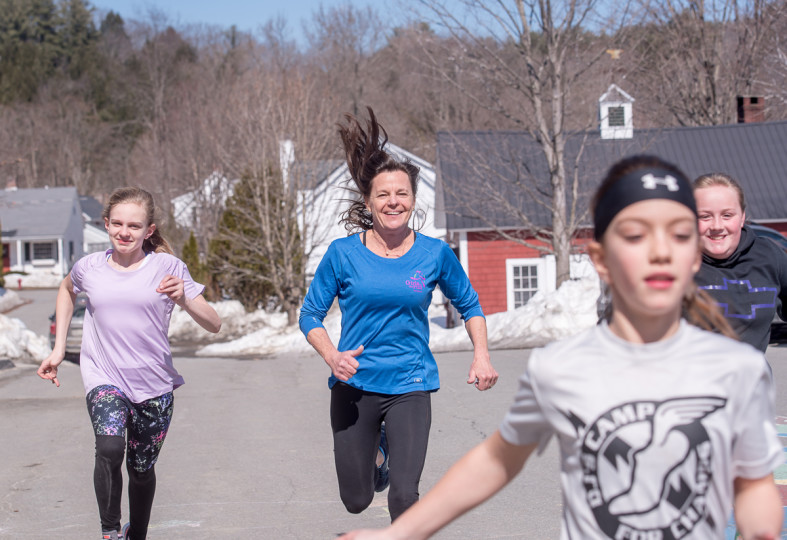 More 2018 - 2019 Rockstars