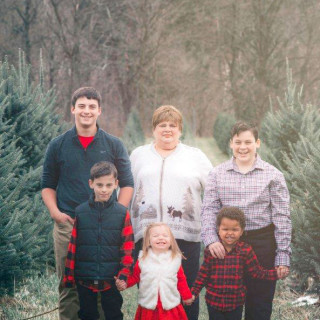 Roxanne Bleau
Mt. Anthony Middle School
Roxana Bleau, (a.k.a. Roxi) is fiercely determined to do all she can to help individuals diagnosed with cancer. No stranger to cancer herself, Bleau is presently the administrative assistant to the assistant principal, Chris Maguire and the office manager of Walloomsac at the Mount Anthony Union Middle School. Previous to this position, she served as the data secretary overseeing report cards, state census reports and student scheduling.
"Roxi is a VEHI PATH rock star because regardless of the hand she has been dealt, (including being treated for cancer twice), she continues to care for everyone," said Dawne Gibbs-Trackey, her sister and colleague who works next door. "Roxi always keeps a positive attitude regardless of what is happening to her and she's a voice of reason. She inspires me to be a better person." And as if to validate this statement, Bleau pointed to a poster on her counter that read, "Relax we are all crazy. It's not a competition."
On the day we visited, Bleau was in the process of completing all the last minute preparations in advance of the Relay for Life bingo fundraiser that her Relay for Life team Remission Accomplished was holding to raise funds for the American Cancer Society. Gigantic theme-oriented baskets wrapped in cellophane lined the shelves of the Bennington Elks Club awaiting the winners of each bingo game.
"I am eager to give all that I can back to the American Cancer Society," she said. The organization helped me with gas cards to get to and from my treatments, helped handle bills, paid for my first lympodema garment, as well as classes to learn how to deal with survivor issues, fears and life after cancer," she stated.
The following paragraphs are abridged from a speech Bleau gave at the annual Relay for Life event and provide an in-depth description of who she is. "When I heard the words "you have cancer" anyone going through treatment or has had cancer will understand the UNDERSTATEMENT of life as I knew it ended. The NEW norm was waiting for the other shoe to drop. Every ache, weird feeling sent my thoughts into a spin. Is it back? Should I see a doctor? I was diagnosed with triple negative breast cancer on January 27, 2011. It was a grade three tumor and not very encouraging."
"Because cancer has been so pervasive among my family, we made it a tradition to deliver the pizzas (for years we owned a pizza shop) for the Relay for Life teams and walk in the silence of cancer survivors and those that lost the fight as they read the names. When my nephew was diagnosed with osteosarcoma my mom really began to make the event important to us all and when she passed her loss motivated us raise money for luminaries for her as a monument to her and other family members."
"The day I heard the words "you have cancer" I was stunned. I went home, sat in my recliner and cried my eyes out as the odds in my family that survived cancer were next to nil. I sat there for probably two hours sobbing and feeling very scared. Then I got up, washed my face and put my big girl pants on. From that moment on I set out to seek advice for treatment and put my goals together. It wasn't easy and I had a severe reaction to Taxol but with the help of loving family and friends I survived."
"When a friend of mine, Mary Hamilton, (who is the very definition of the word "fighter", a three time survivor herself) asked me to join her Relay for Life team I said "yes". I never really was on a "team" and felt the need to be more involved. That "yes", was the smartest decision I ever made. While challenging, my team members are part of the sisterhood and are encouraging, fun, serious women."
Bleau is the parent of two adult children and has seven grandchildren ranging from 23 to two years of age. She is now in the process of addressing her blood sugar levels by following the Keto diet and swimming at the local recreation center three times a week. "In five weeks I have already seen a vast improvement in my weight and I have significantly lowered my blood sugar," she said beaming with pride.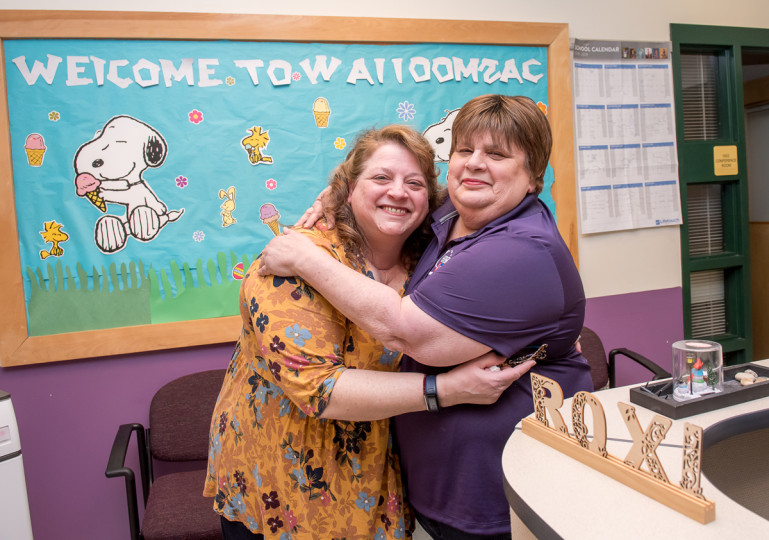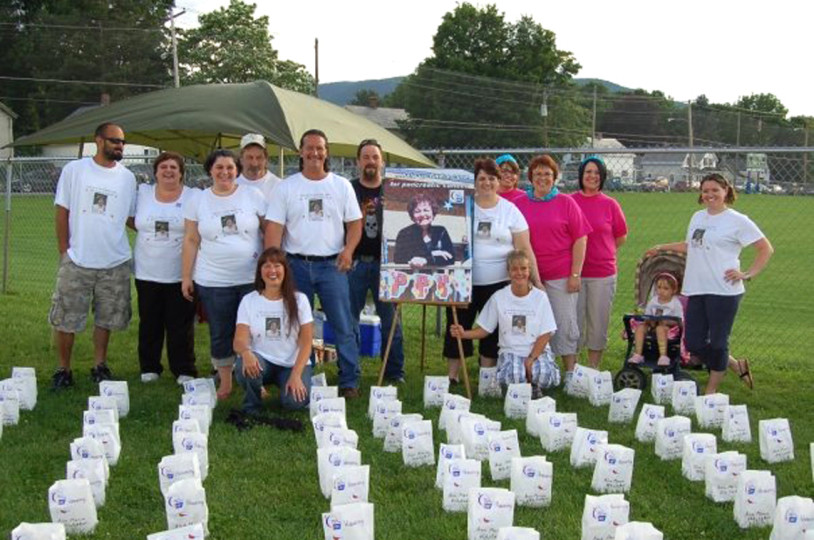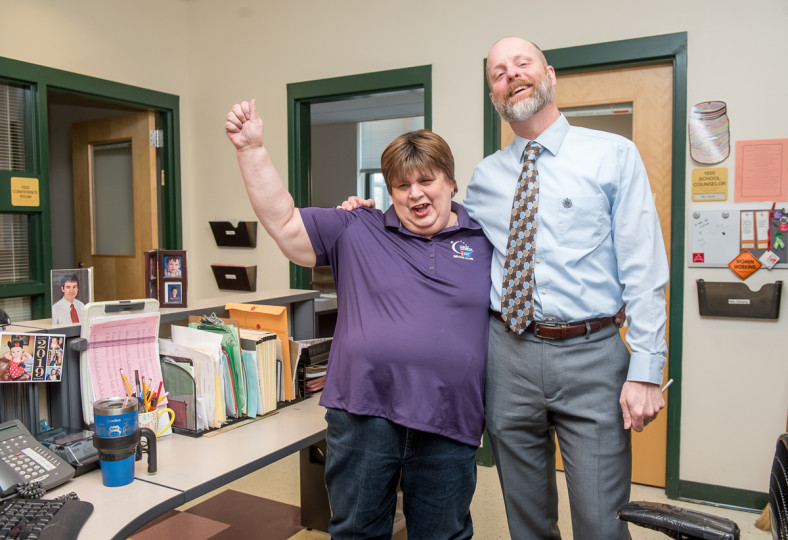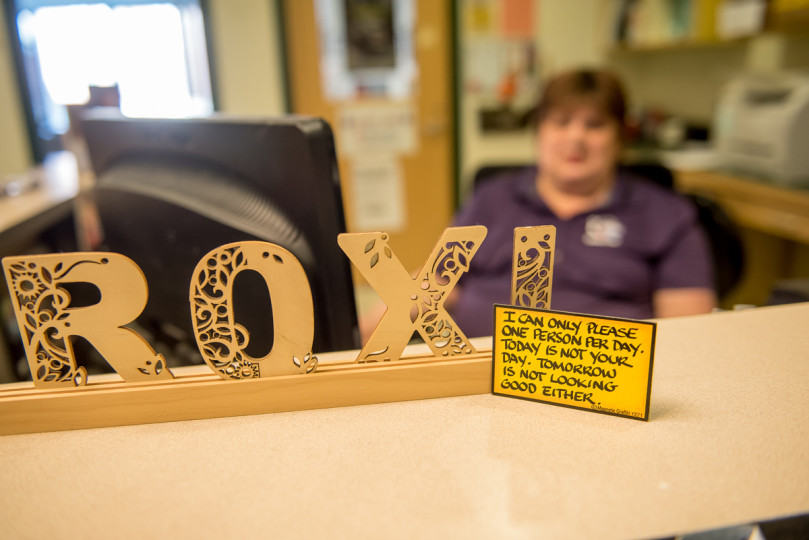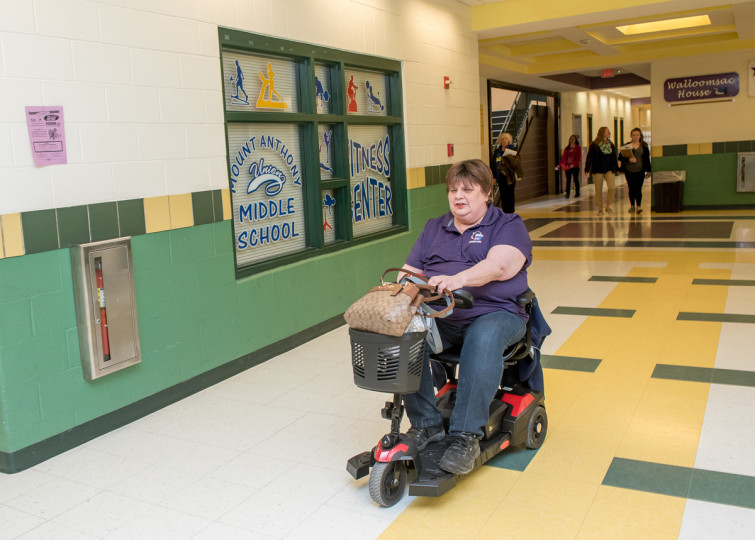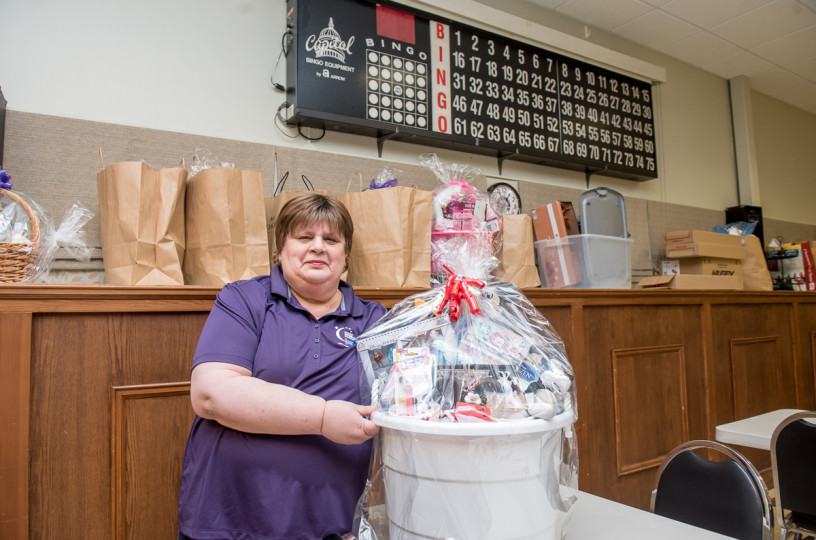 More 2018 - 2019 Rockstars