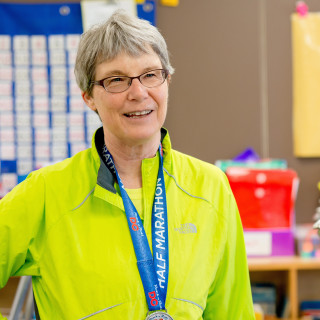 Andrea Halnon
Bristol Elementary School
Andrea Halnon, a Bristol Elementary School teacher, thrives on fitness challenges. From what first began as a commitment to walk regularly 20 years ago, she added running, swimming and cycling to her repertoire. "I thought races sounded really fun so I began running 15 years ago," she said. Back then she would never have considered entering a triathlon. However after learning how to swim and working on her mental approach to activity, Halnon now has four under her belt that she landed in Maine, New Hampshire and Vermont and an invitation to compete nationally. "I consider triathlons the most fun thing in the world," she said.
According to her colleagues, Anne Driscoll, Sandra Dahl and Kathy Martell, Halnon is an inspiration to her friends and family, and to her students. She frequently pedals to work from Lincoln and regularly travels to Maine to cycle some of her favorite routes. Several staff members support her by riding along or accompanying her to her races.
"She carries her enthusiasm, knowledge and interest into her classroom, demonstrating an enjoyable and healthy lifestyle while maintaining high quality teaching skills in her classroom," said Dahl. "I often tell my students that there is no such thing as 'one winner and then a whole lot of losers.' You compete against yourself for better times or to just have fun. They know I love races and that I am far from at the front. I hope if my students learn nothing else from me, they learn that racing is fun and not about winning," said Halnon.
Perhaps this same enthusiasm sparked her family's commitment to fitness. Her daughter Emily, who lives in Oregon, competes in ultra-running races and her son, Jameson, who lives in Vermont, is a Cross Fit enthusiast.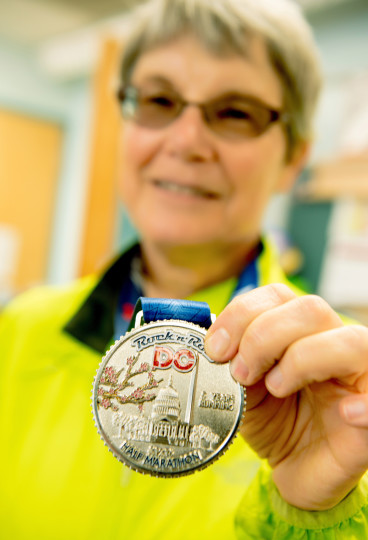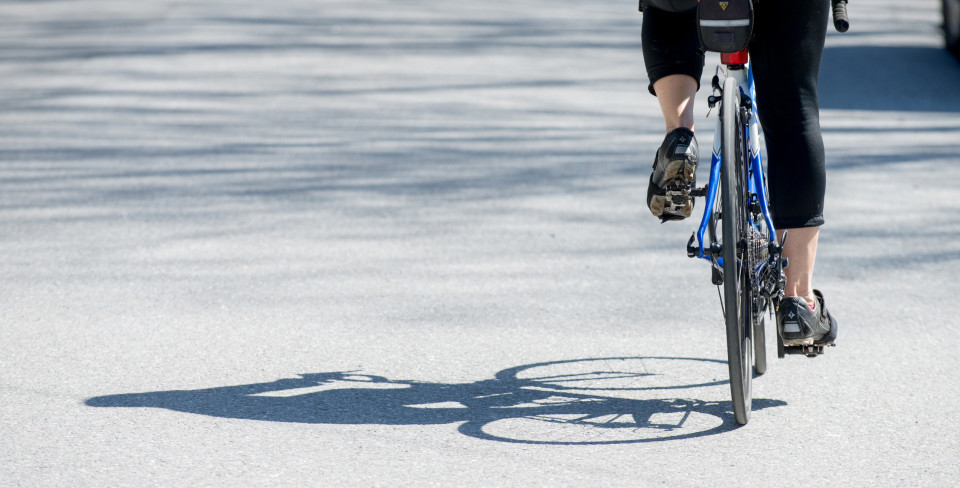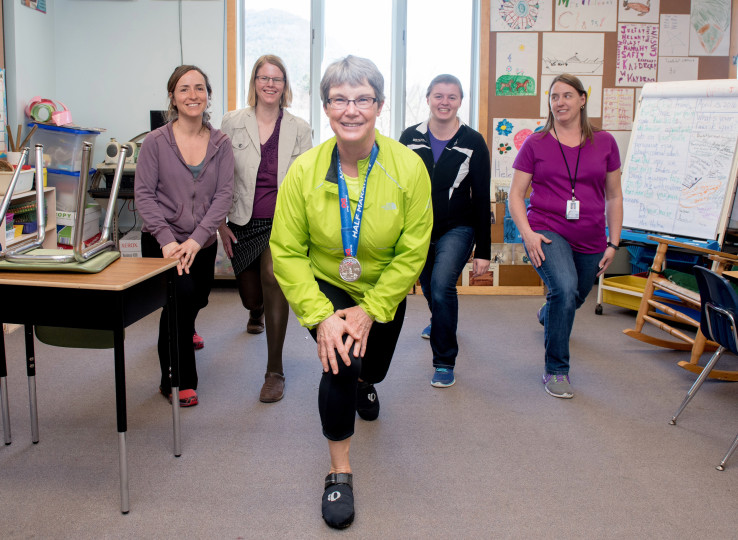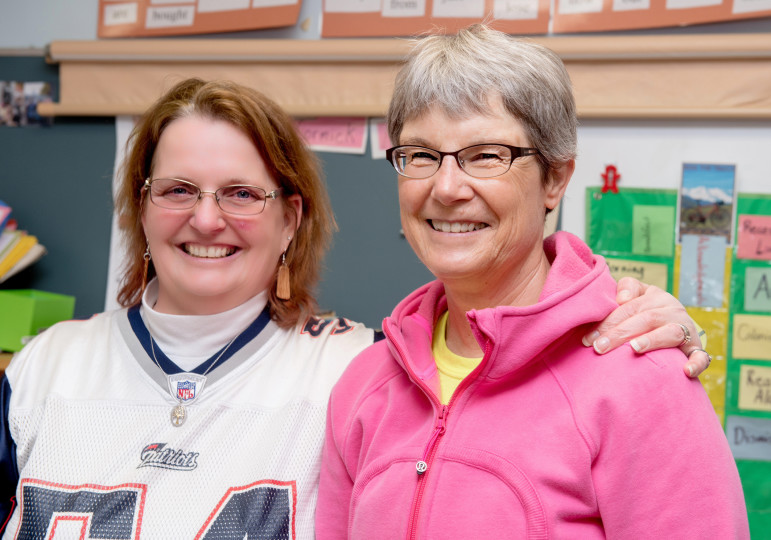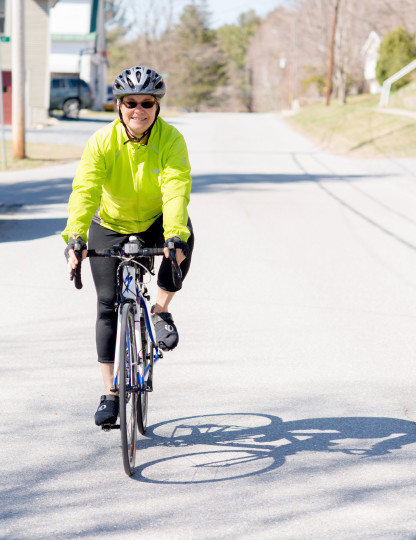 More 2015 - 2016 Rockstars