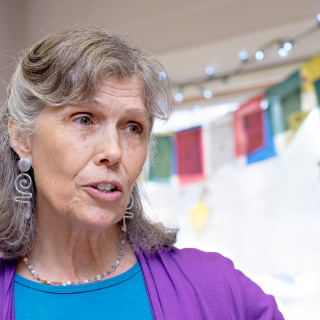 Catherine Freese
Sharon Elementary
Catherine Freese, Sharon Elementary School's librarian for the past 23 years and a VEHI PATH rock star, was serving blueberry lemonade tea in multi-colored cups to a small group of students seated at a circular table when we entered the school's library. Wearing a purple sweater and a festive multicolored skirt, Freese invited us to pick a cup of our choosing and join the party.
According to colleague, Martha Cain, Freese qualifies as a ten in all the wellness rock star categories. She is the Tai Chi instructor in Sharon, embraces new learning and technology with a vengeance and oversees the town's annual Sprouty Walk/Run, the biggest school-sponsored event, to support the Farm to School program. Freese makes sure the 5k route is safe, publicizes the event, recruits volunteers, provides a variety of healthy snacks and creates a community-wide celebratory party. "Every participant receives a lettuce plant and the steel drums band makes you imagine that you are in Jamaica," she said.
Freese, who became enthralled with Tai Chi several years ago after taking a Chinese philosophy course, is also fully engaged in several other physical activities. Three nights a week she swims laps at an indoor pool with Team Serene, so named to give the team some dignity because they are in the slow lane. During the school day, Freese often recruits a colleague or two to take a short break and jog through town. Twice a week, she walks with her old playgroup buddies although now rather than sharing ideas about how to cope with young children, they are more likely to talk about how to best deal with aging parents and grandchildren.
Freese loves stories and almost exclusively reads children's books. Being a librarian has served her well professionally and romantically. It was while working at a former library several years ago, that a young man approached her requesting a specific book about home building. For some reason, it took weeks to locate a copy of the book. During his multiple trips to learn whether the book had yet arrived, they struck up a friendship which eventually manifested in their hearts and souls. "We built the home together in Vermont and raised a family," Freese said. "I love the simplicity of it," she said with a sparkling smile.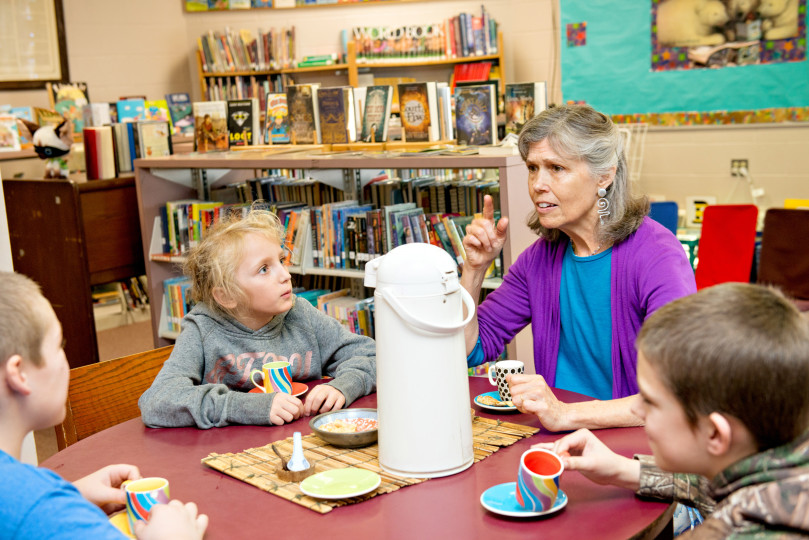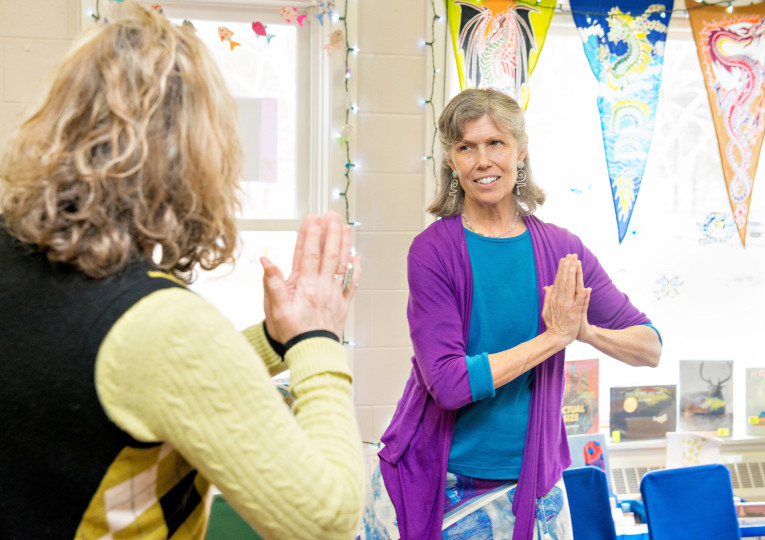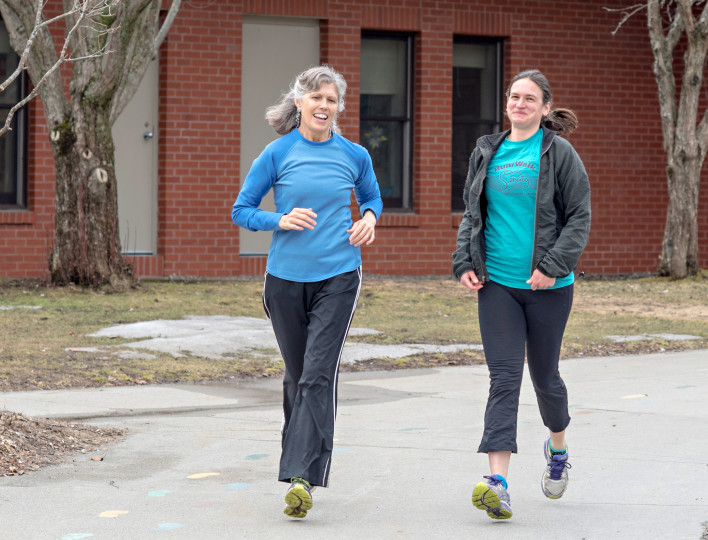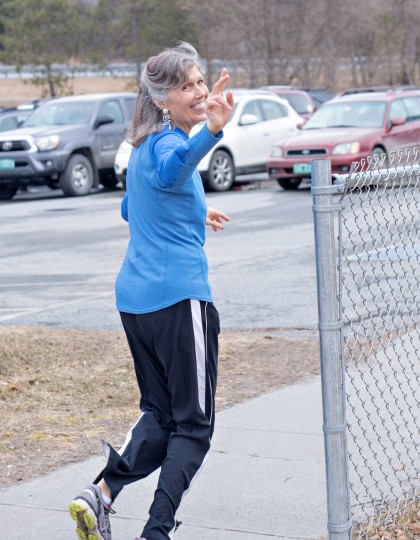 More 2015 - 2016 Rockstars