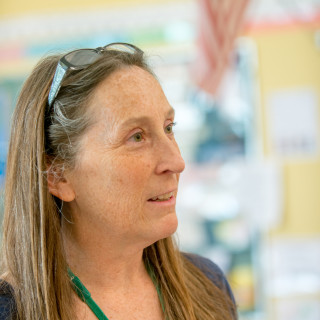 Lisa Stanton
Hinesburg Community School
Lisa Stanton, a Hinesburg school teacher, is committed to a variety of wellness-oriented practices. According to Shelley Torrey, the school's nurse, Stanton hikes, bikes or skis almost every day. She teaches downhill skiing to the students in Cochran's Ski Area program and works with the Vermont Adaptive Ski program at Bolton Valley. She is an awesome, caring, patient person and wonderful model for her students.
"Lisa was here when I began teaching in Hinesburg several years ago, "said Michelle Lass, a close friend and colleague, who popped in to congratulate Stanton after the students headed home. "Together we have participated in many PATH Adventures, first motivated by the free t-shirts." They now each wear a Fitbit and compare notes as to who obtains more steps each day.
Stanton and Lass have taken mindfulness courses together, run in the Santa race in Burlington and once spent a summer working together on the Charlotte ferry.
A breast cancer survivor, Stanton became significantly involved with Dragonheart Vermont, an organization whose members strive to promote breast cancer awareness in the community, provide hope to other cancer survivors and their families and to support their teams in a spirit of camaraderie and joy, soon after surgery. Stanton served as the Rays of Hope dragonboat drummer for several years, sporting a pink dress.
This past winter, determined to learn how to "shred the gnar", Stanton took up snowboarding. All went according to plan until an ice-laden day and a strange landing resulted in a broken wrist. "I think my snowboarding days are over," said Stanton who is continuing to heal carefully from her injury.
When asked about how her behaviors may be of influence to other school employees, Stanton said, "Like a rock in water that spreads out, our school is full of people trying to practice wellness."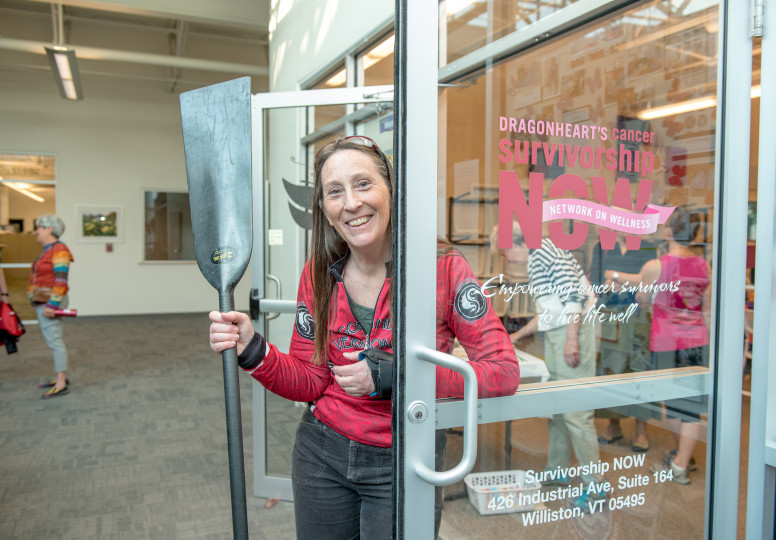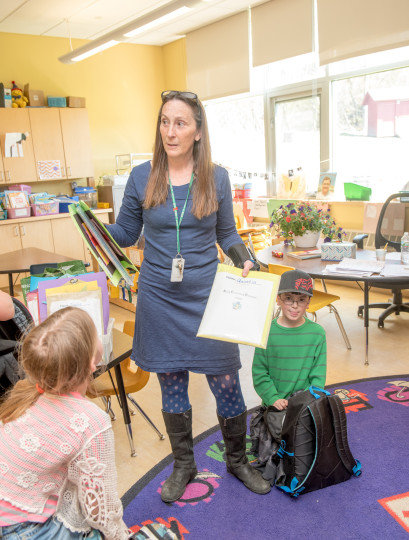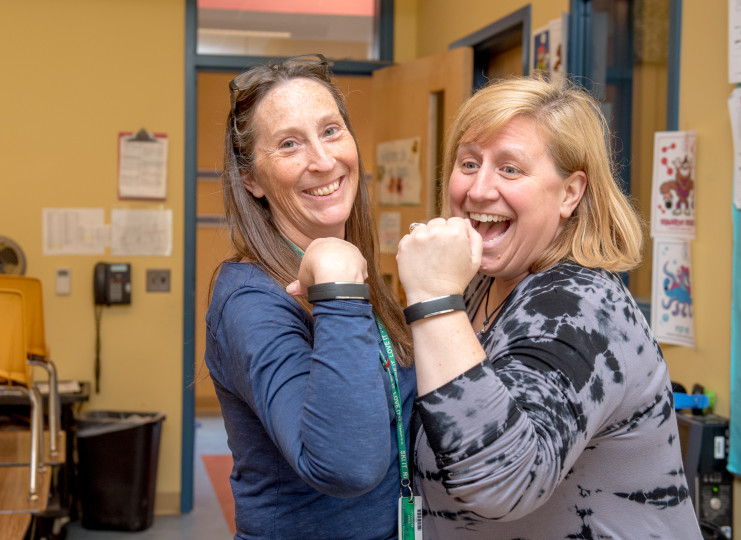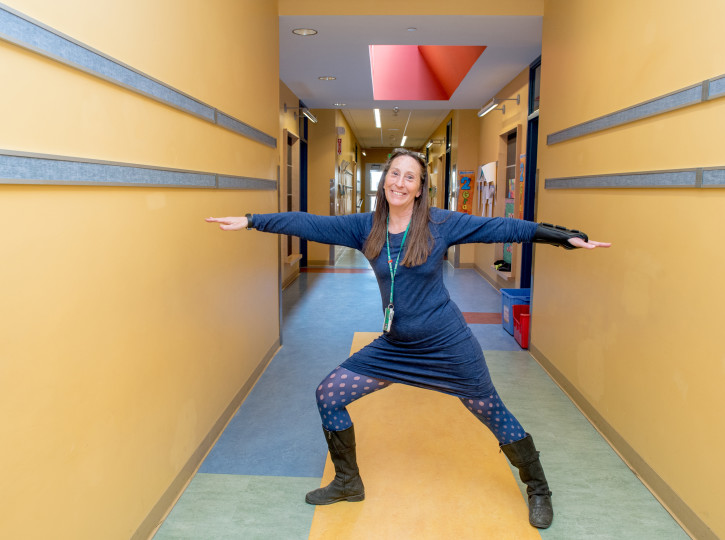 More 2015 - 2016 Rockstars