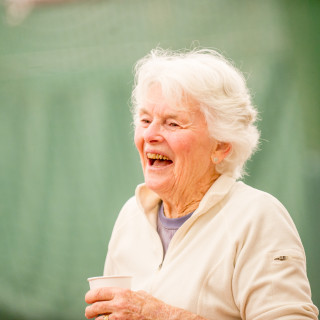 Mary Ann Abarno
VEHI Retiree
Mary Ann Abarno thrives on melding her desire to keep fit with her desire to promote literacy, mentoring services and assistance to the community at large. Though we found her on a tennis court (she is a member of the 55 and over USTA team), Abarno remains passionate about literacy and libraries. As a former teacher and librarian at the Dover School for 40 years, she provides 100 hours of mentoring guidance to the present librarian. She previously served on the boards of two literacy organizations; the Pettee Memorial Library and Windham County Reads and now serves on the board of a local food pantry. According to colleagues, Joanne Spidell and Nancy Baker, Abarno is extremely dedicated and an inspiration to everyone.
Abarno and her tennis mates are presently participating in their weekly tennis clinic at the Stratton Mountain Tennis Center. Abarno is volleying balls back and forth, hitting long drives, practicing her serves and back spins while continually rotating positions.
"I love challenging myself to three fitness oriented activities most days," she said. "This might include downhill skiing, tennis and snowshoeing or hiking, Nordic skiing and ironing or walking, tennis and gardening,"
"I like to be consistent in what I do and how I live my life," she said. "I have always been active; moved to Vermont in the 60's for the skiing and as a parent encouraged all of my children to participate in outdoor physical activities." She proudly added that one of her grandchildren will now be attending University of Vermont and will be a member of the Nordic ski team.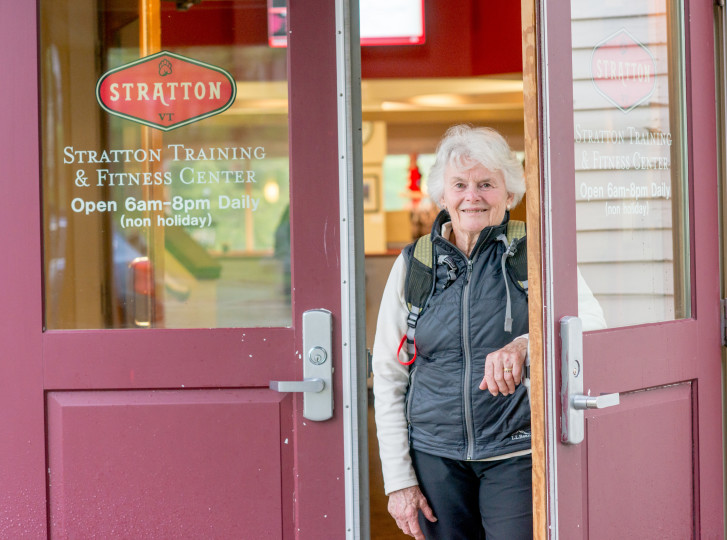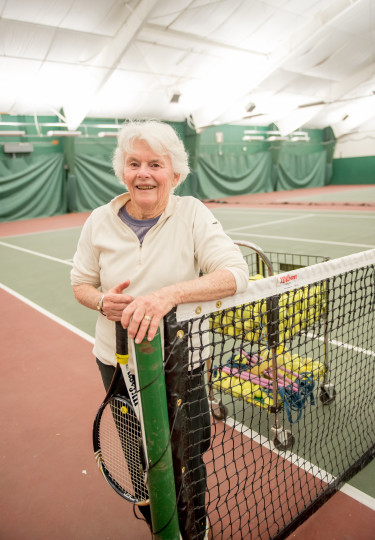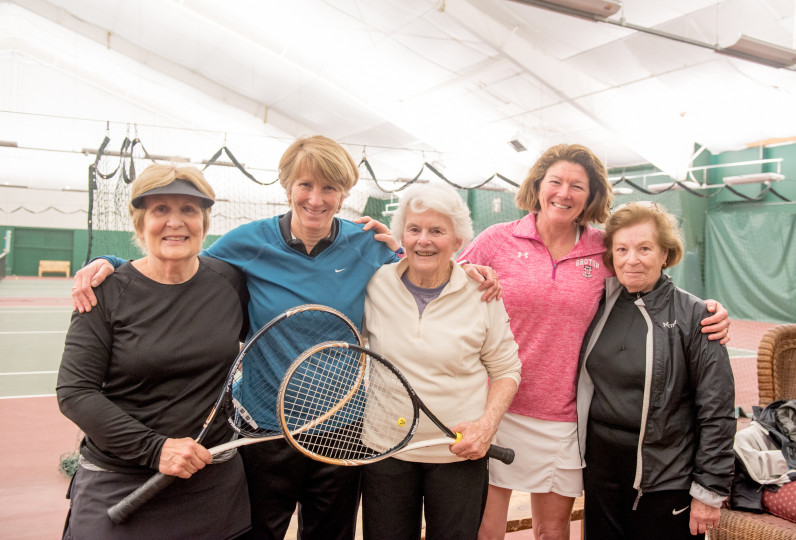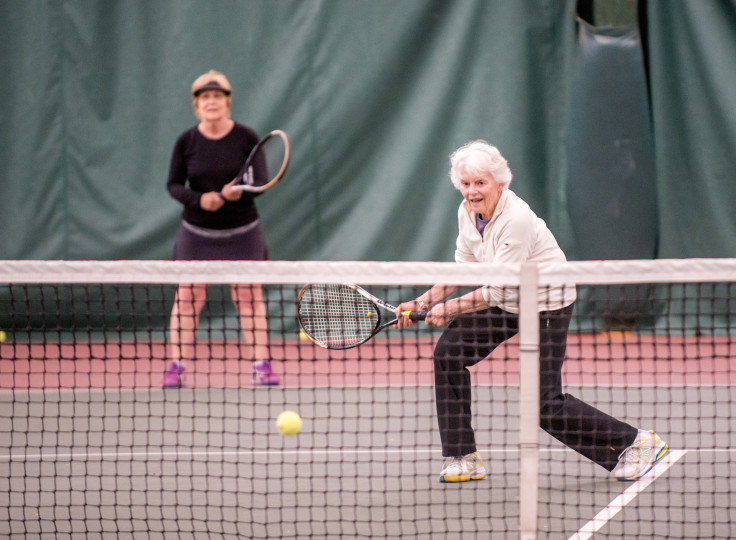 More 2015 - 2016 Rockstars