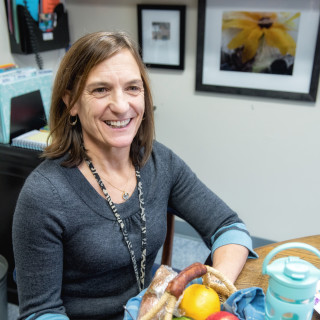 Sally Hayes
Brewster Pierce School
Boosting and maintaining a positive morale among Brewster Pierce employees is one of Sally Hayes's top priorities. Principal at Brewster Pierce School in Huntington, this VEHI PATH rock star, is brimming with positivity and it's contagious. Nicknamed "Little Miss Sunshine" by her colleagues, first because of the sundress she wore her first day on the job, the nickname stuck because of the multiple ways she strives to infuse happiness into the culture. Heather Fergerson, the school's nurse said that Hayes has changed the culture of the school. "It's a priority of hers to keep staff happy. She keeps passing her love." One example of this, is the WOW book, a journal, circulated among staff. In order to receive the book, someone has written a letter of appreciation to a member of the staff. It then becomes the receiver's turn to write a letter of appreciation to someone else and pass it along.
Another wonderful morale boosting activity Hayes offers staff is a healthy breakfast with homemade granola, morning glory muffins, yogurt, quiche and fruits once a month. She gives small awards that comes with tokens, like a flying glass pig, a crystal ornament or a little pewter bird. If an individual is going through a tough time, Hayes often writes a sweet note to let this person know how much they are valued.
"I would put her up there with John Lennon, Elvis Presley and Bruce Springsteen," said Fergerson. "She is a huge wellness champion and is very supportive of the PATH program. Wellness is on the top of her agenda of importance. She has been extremely supportive of our wellness initiatives over the years, including installing a water filling station that triggered a Water Challenge. Last year's challenge focused on helping staff get better rest."
Hayes readily pitches in to assist the staff when needed and strives to address the community's requests. When the physical education teacher was unexpectedly called out of work, Hayes led several of the classes, including some in the outdoors. When a parent mentioned that she might want to send her child to a private school that focused on Forest Education programs, Hayes offered to pursue doing something similar at Brewster Pierce. As a result, with funding, collaboration with the Audubon Society located down the road and parent volunteers, a beautiful outdoor education structure is now in place on the school's property.
"I believe in order to be a good educator, I have to take care of myself. It is non-negotiable," said Hayes. To further do so, she found her way to Body Pump four years ago after her sister had a bone scan which suggested she needed more weight bearing exercises. "I've almost completed my instructor training now and I work at a gym in the new North End of Burlington," Hayes said. "I'm also a runner," she added as she pointed to her vehicle proudly displaying a vanity plate with the word "Running."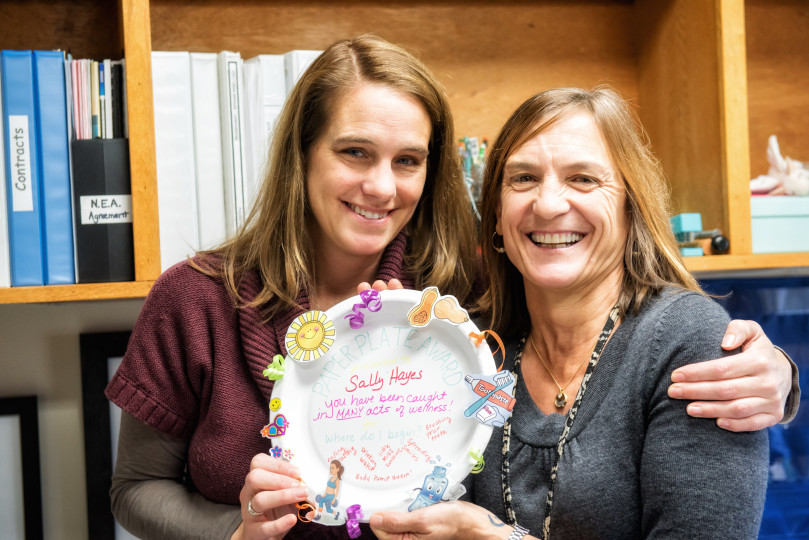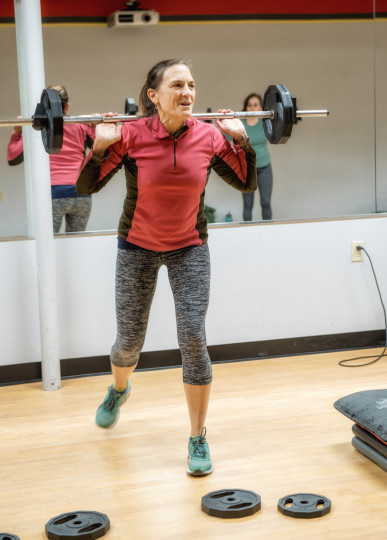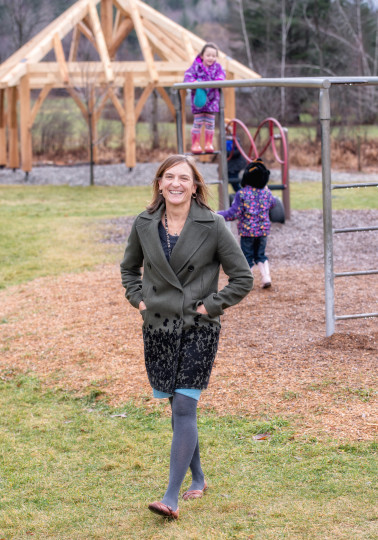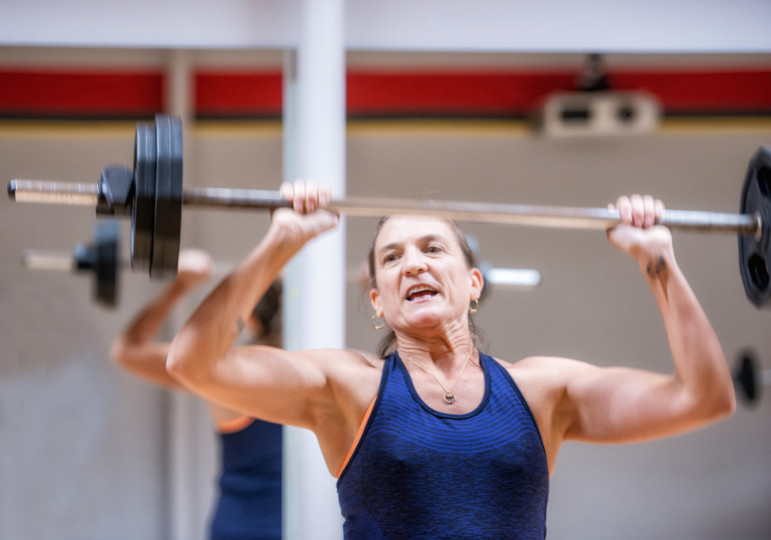 More 2016 - 2017 Rockstars