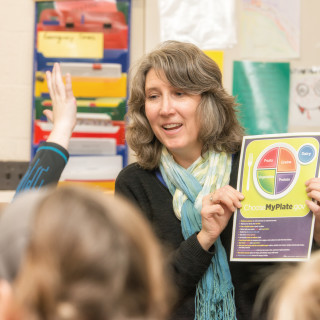 Jennifer Parent
Proctor Elementary School
Jennifer Parent, Proctor Elementary school nurse and health educator is a wellness role model for staff and students. "I walk the talk, bring in healthy foods, oversee water challenges and often do a 10 and a half mile cycling loop often before leaving school. I assist in coaching the Girls on the Run program and I love seeing the girls feel good about themselves and see them enjoy being active. It is also great for them to see adult women being role models about keeping fit and healthy, she said.
While serving as the Currier school nurse in 1998, the physical education teacher asked her to be a co-coordinator of the PATH Adventure. "I really enjoyed the idea of having a wellness activity for staff. I organized staff gatherings and exercise activities which were well received.
According to Parent, the Proctor staff are great to work with and there is a consistent effort in the building to eat healthy and keep active. "We enjoy being together in and out of school. If the staff are healthy and can interact together in a positive way, the positive climate spills over into all parts of the school."
Outside of school, Parent is avidly involved in swimming and hiking. "I grew up in South Bend, Indiana where swimming is huge. At age eight I began swimming on a summer team and then continued as a distance high school swimmer where I set records for the 500 freestyle, 200 freestyle and the 400 freestyle relay," she said. Parent also met her husband through swimming. Currently they swim between 1500-2500 yards (60-100 laps) l two days a week at Castleton State University. "Swimming is a great life-long sport. It works all my muscles and helps me wind down from the day," she said.
As for hiking, Parent first explored the Merck Forest and began camping with other women when their children were young. "It was a great way to get recharged from the demands of parenting and 25 years later, our ladies weekend is still a tradition," she said. A few years ago, seeking a new endeavor, Parent challenged herself to hike the full length of the Long Trail. "Unfortunately, after a few sections, I was frustrated by my inability to really see it through," she said. However, while attending a cross country ski event with her church members, she met a few women who were also hiking chunks of the Long Trail. "We formed a group and that has made all the difference," Parent said.
"In the late winter we get together and mark our calendars. We started from the Massachusetts border and headed north. Though I originally thought the southern sections were difficult, they were much easier than the rocky terrain of the northern sections. Climbing Camel's Hump and Mt Mansfield were especially challenging because of the very steep areas that we needed to scramble over. With encouragement I made it and felt proud of my perseverance, but was so glad that was behind us," she said. This summer they have 50 miles more to the Canadian border.
"When we finish we are planning on having a celebration with our families," Parent said. "I am also planning to cycle throughout the summer, with my mind set on completing a 100 mile loop around Lake Champlain. My husband and I bought a tandem bike a year ago and hope to put some miles on it."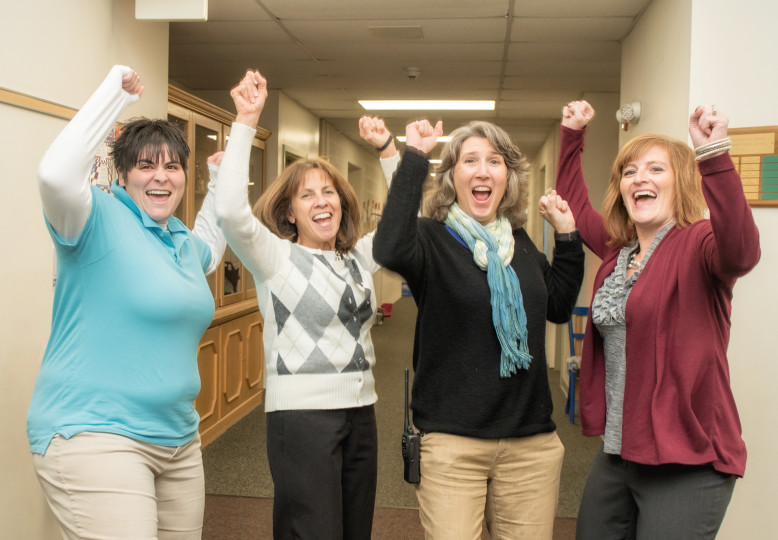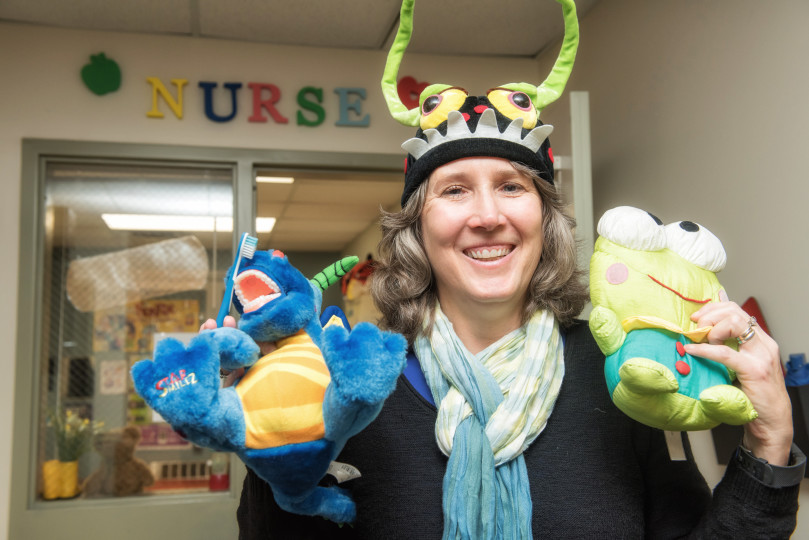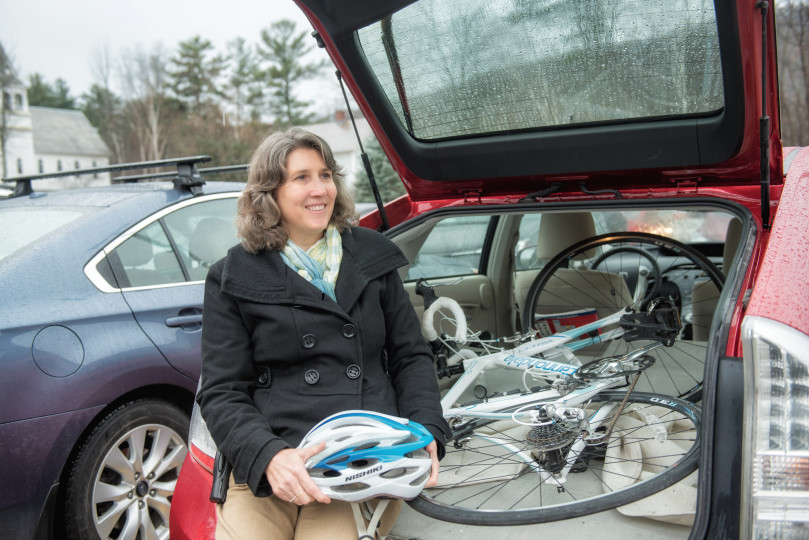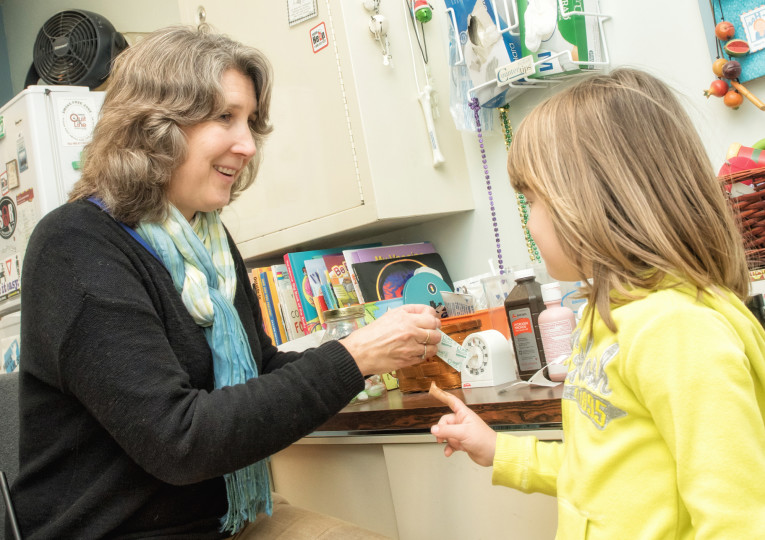 More 2016 - 2017 Rockstars