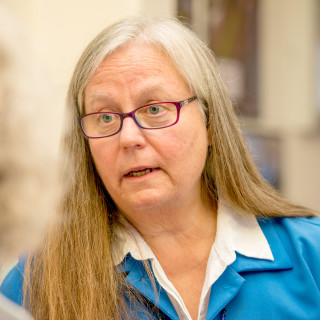 Deb Christie-Maples
Hartland Elementary
Deb Christie Maples, Hartland Elementary School's nurse is a mover and a shaker. Steeped in nursing and in public health practices for over 40 years, Christie-Maples has woven together her wealth of knowledge and skills to create an environment focused on health promotion and disease prevention.
Her thumbprint of influence in the community is evident in all she and her colleague, Theresa Symancyk described. She created the school's first K-5 health education program. She organized a staff wellness program before VEHI PATH existed multiple years ago. She brought together individuals from health-related areas to oversee a coordinated school health team resulting in the formation of two organizations; Hartland Community Connections, connecting school and community resources for the betterment of both and Farm to School which provides education to children about where and how a variety of foods are produced. Every fall Christie-Maples organizes a health and safety week, complete with bus evacuation drills and in the spring she organizes a health week with a different focus each year.
As a way to improve children's dental health, Christie-Maples found the resources to bring a dental hygienist onsite, make dental sealants available to students and for several years, offered a fluoride rinse program. "To get student buy-in I would use a variety of tactics. For example, on a day when I knew the fluoride rinse would be grape flavored, I would make it fun by wearing grape earring and telling children to have a grape day," she said.
Christie-Maples also designed a unique service to assist families and educators better serve the needs of the school's children. Once a month, a local pediatrician visits to observe children and make suggestions to teachers and parents. Christie-Maples also spends time consulting with classroom teachers about child development, health issues and family connections.
Christie-Maples can't stop moving. She ice-skates and snowshoes in the winter. She is an avid walker and does her best to promote movement with the school community. On Wednesdays, Christie-Maples meets Hartland students at the local rec center and they all walk to school. During lunch, students can walk a lap around the playground and she records their distance on a map. Over time they earn tokens shaped like feet. This year, students are virtually walking the North Country Trail. In past years, they have virtually walked to all the other Hartland's in the US and all the towns in Vermont.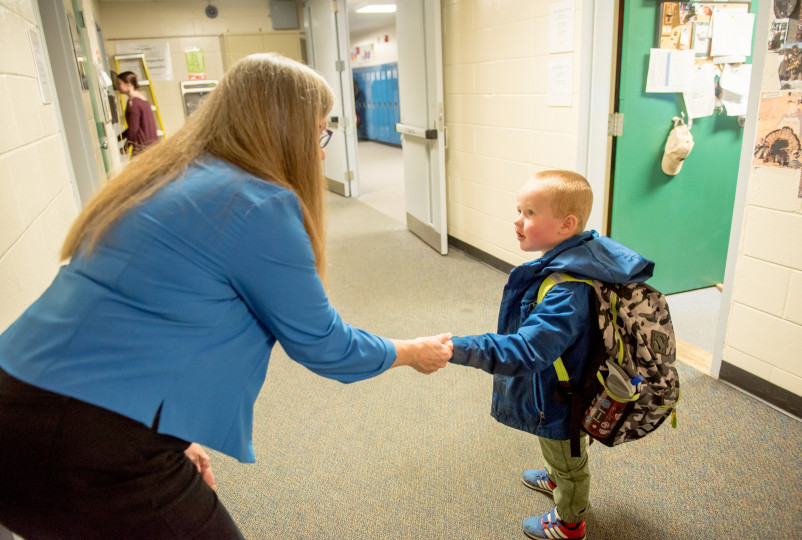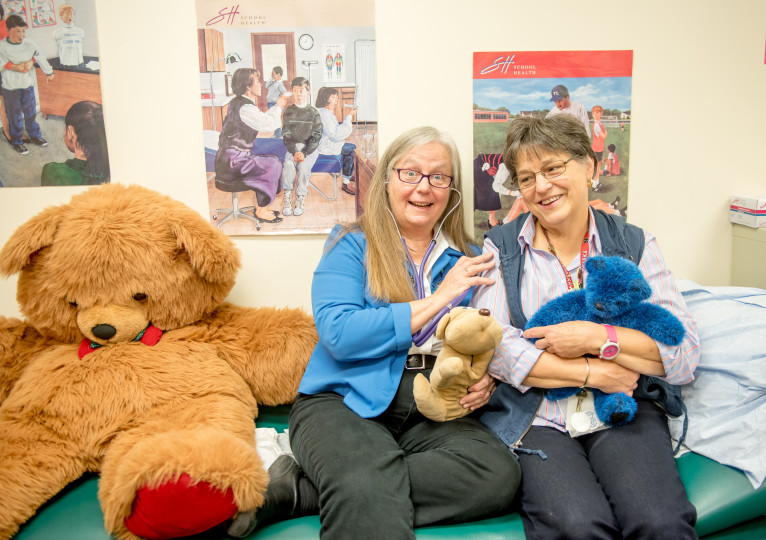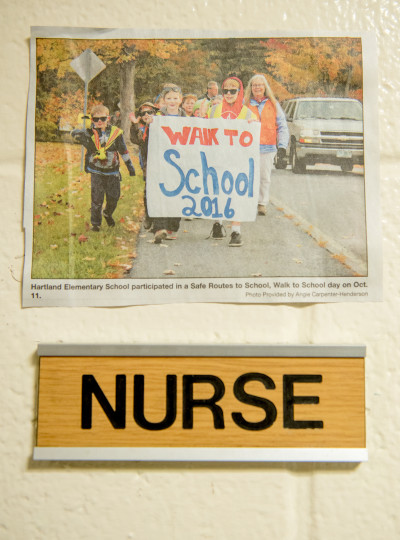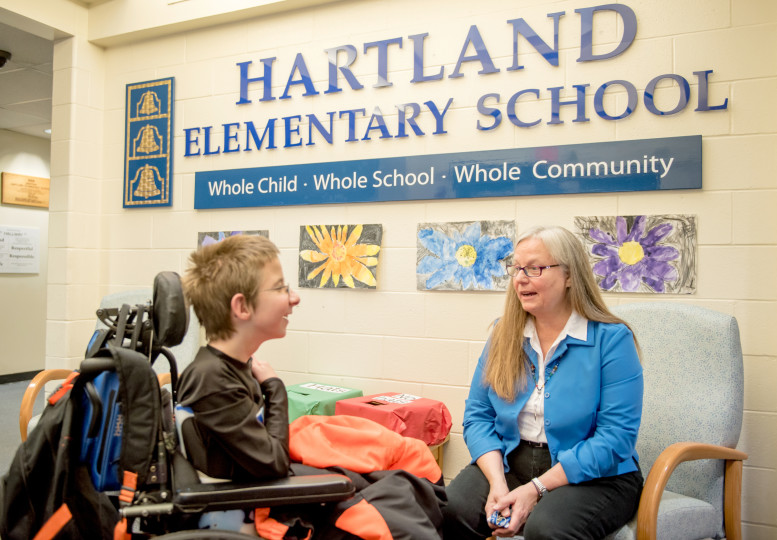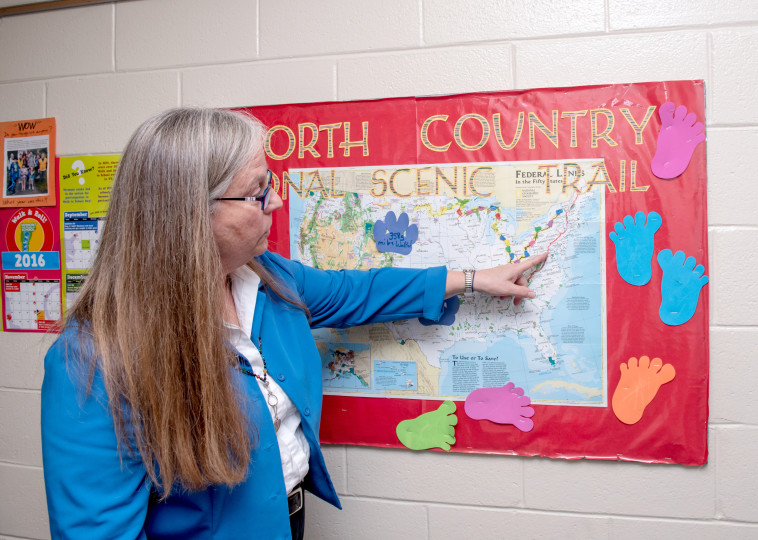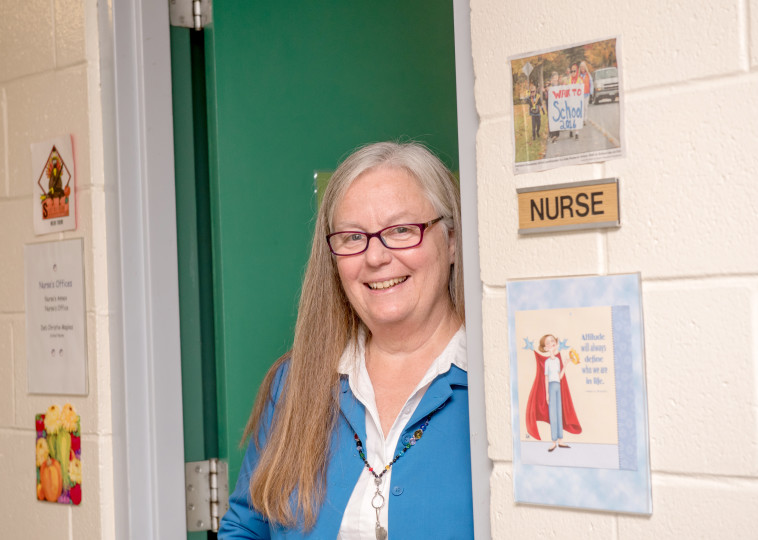 More 2016 - 2017 Rockstars