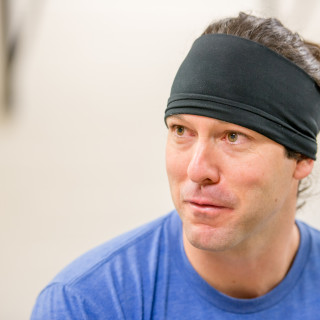 Peter Driscoll
Hartland Elementary
Peter Driscoll, Hartland's Elementary School's grade 3 through 8 physical education teacher, has achieved his dream; "to find what you love to do and do it all the time." "I am blessed to be here and I get tingles," he said as he gave fist pumps to all of his students at the end of their class. Because of Driscoll's dedication, patience, personality, passion and training, he convinced the school administration and the community to support the establishment of a non-profit CrossFit gym for students and staff. And that isn't all – as the result of a YouTube video highlighting the gym, his story was picked up by Vermont media outlets and the public at large. A few individuals, so taken by his story and accomplishments, have forwarded donations to improve upon the gym's equipment. Matt Frasier, the Worldwide CrossFit champion, (who happens to live in Vermont), also made an appearance at the school bearing bicycle donations and treated everyone to a workout together.
"CrossFit is noncompetitive, the philosophy is "better than yesterday" and the students can't get enough," said Driscoll beaming. "They feel successful in this program because the emphasis is on setting personal goals and celebrating each other's successes. When a middle school youth puts barbells in their hands, it gives them so much power, especially for students who did not excel in traditional physical education. Girls, in particular love CrossFit." "I love the connections with the kids," he said. "And focusing on proper form is imperative to ensure safety. "As a Jack Johnson tune played in the background, the 8th graders moved through a variety of stations, using barbells, rowing on the brand new machines the room and doing squats.
According to Jennifer Driscoll, a fourth grade teacher at the school, now married to Peter, "small measurable goals and accountability are what he uses to inspire countless adults and students here. He continually reminds us all that effort and attitude ware the two things we can control in any situation and if we focus on those thing we can lead happy and healthy lives," she said. Driscoll also oversees CrossFit after-school workouts for staff and former students multiple days a week. "I didn't recruit staff to participate," he stated. "It grew organically. Colleagues regularly come to me for advice about making a lifestyle change and they set fitness and lifestyle and professional goals." Driscoll hopes that staff of multiple ages will over time become more comfortable with using equipment in the CrossFit gym. "I think it is a great avenue to improve employee mental health and to build community, confidence and strength," Driscoll said. As a way to continue to expand the CrossFit culture, high school students are welcome to return and work out with their former teachers. This, Driscoll believes is an excellent way of seeing their former instructors as positive role models.
Before arriving at Hartland Elementary School, Driscoll studied sports and leisure in college, traveled to 30 countries and 45 states in five years, taught swimming in the summer and snowboarding in the winter and rode his bicycle from San Diego to Vermont. Driscoll competes in Spartan races, local road races, and CrossFit competitions, setting specific goals for himself and working to achieve them. "It's important that the school community sees more than content – I am practicing what I preach and it builds credibility," he said. "I sit down twice a day and I love both times."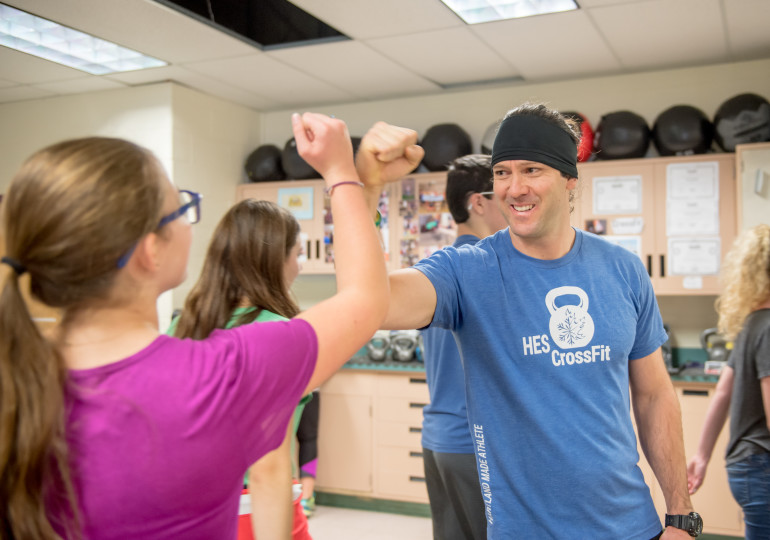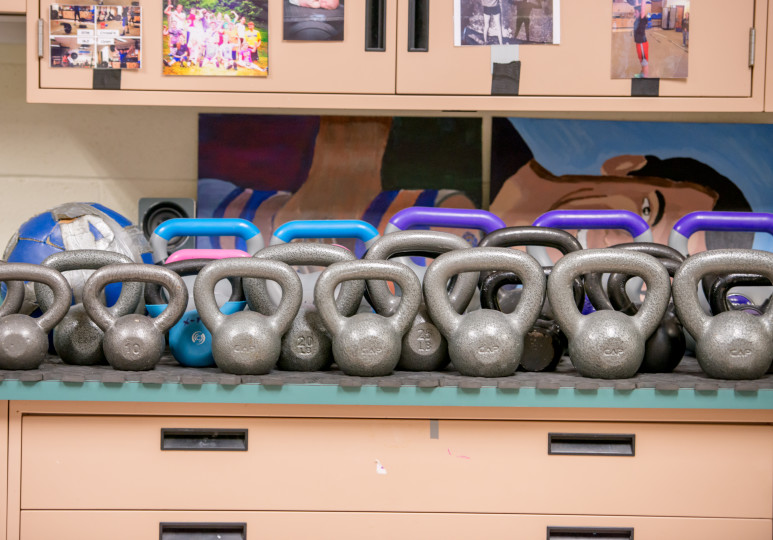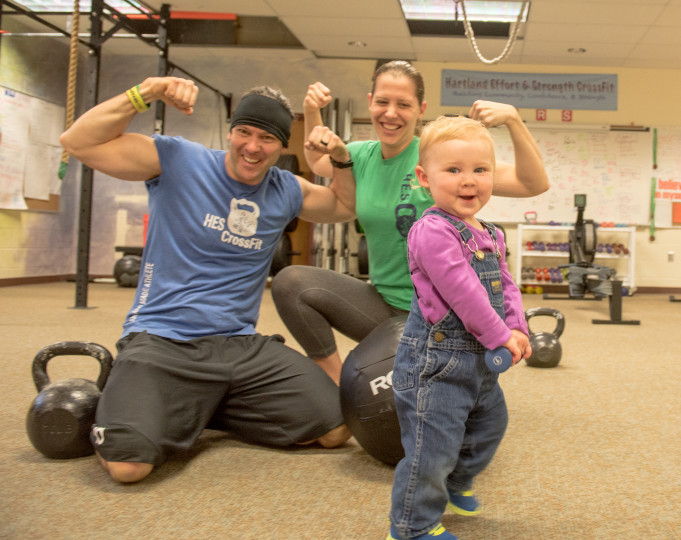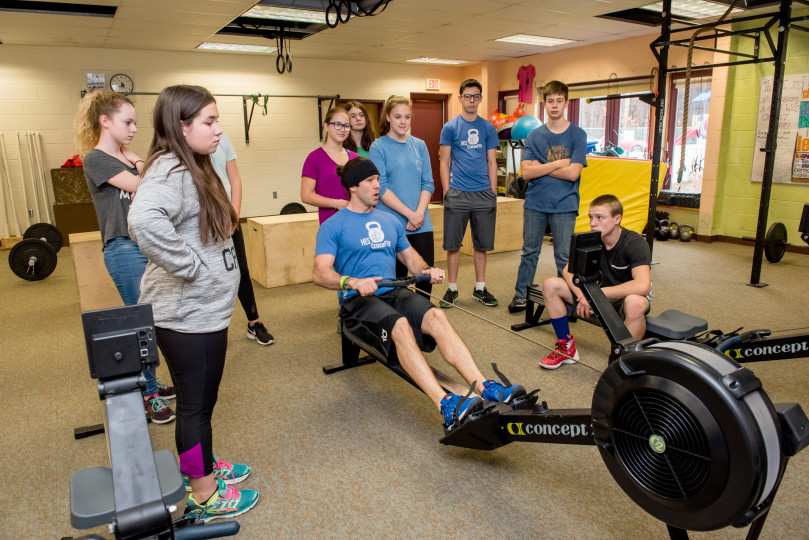 More 2016 - 2017 Rockstars