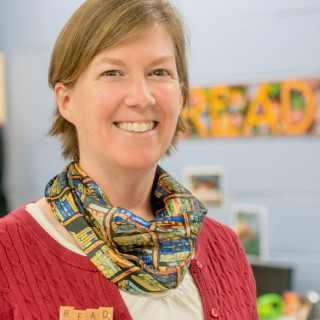 Karen McCalla
Mill River Union High School
Karen McCalla, Mill River Union's High School's librarian, lives and breathes wellness. Though McCalla's introduction to employee wellness began slowly- she first served as a technical consultant for the supervisory union's coordinated school health team -she quickly became hooked.
"I love promoting employee health because it's a way of showing others how much I care about them. Demonstrating empathy to an employee struggling emotionally or feeling overwhelmed is a great way to show how much you really care and value them as a person. We say healthy employees are better employees because they are here at school more and better able to advocate for kids, and that's all true, but it's also true that healthy employees are the ones I want to spend time with because they are happier. Let's face it - I spend more time with these people than I do with my own family!" she said.
A few years ago, McCalla began challenging herself to take on several new fitness-oriented activities. Running was first and over time became a daily habit. "I run three miles every day with my trusty beagle by my side," she said. "Next I added Nordic skiing, so I could spend more time with my children who like skiing. Now I coach for our local Bill Koch League, helping younger students on the ski trails."
Mountain biking, another new activity, was her way to take advantage of Rutland's Pine Hill Park and she became smitten. "The trails are amazing and it is surprisingly uncrowded, even on nice days. You can do a nice ride in the park and then ride your bicycle into the city and have a wonderful lunch or dinner."
In her role as the librarian for 500 students in grades 7-12, McCalla has the opportunity to know all the students and assist them with projects. "I love our environment, the comfortable chairs and sofas and the size of our population. Students can work on the green screen for making movies, program Lego robots, take apart and build new computers, work with Arduino boards, making things with LEDs and conductive tape, create stop motion videos, and lots more. Our library is a space where art, technology and engineering collide," she said.
McCalla oversees the Farm Fresh Connect program, which she described as the Amazon.com for ordering locally grown vegetables, meat and dairy products. Staff members place their orders and she delivers the food when it arrives. "It's a win-win because it's nice for people who can't get to the farmer's market regularly and it's a great way for me to have a chance to visit multiple employees," she said. "I do my best to help employees reduce stress; bringing in workshop facilitators, hosting tea parties, providing positive feedback and baking healthy snacks," she said.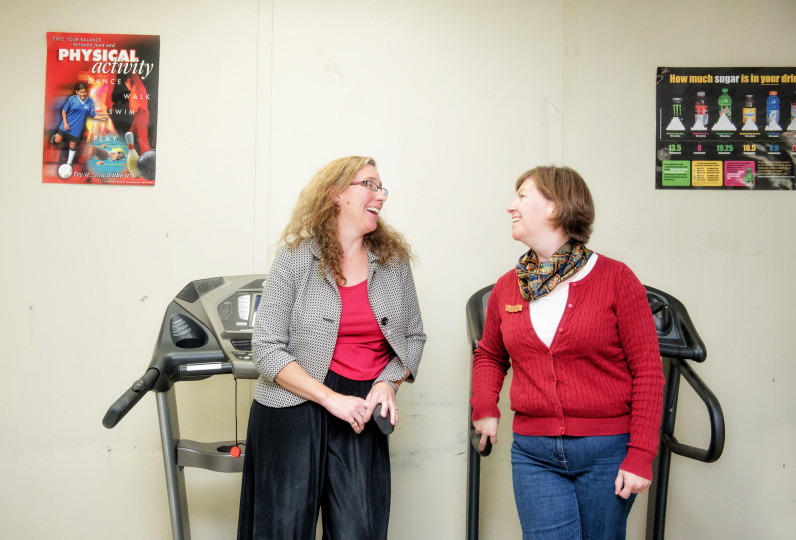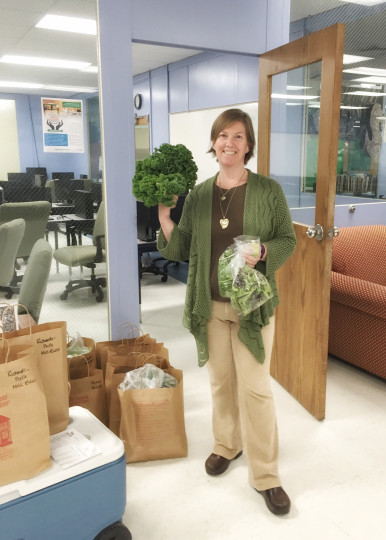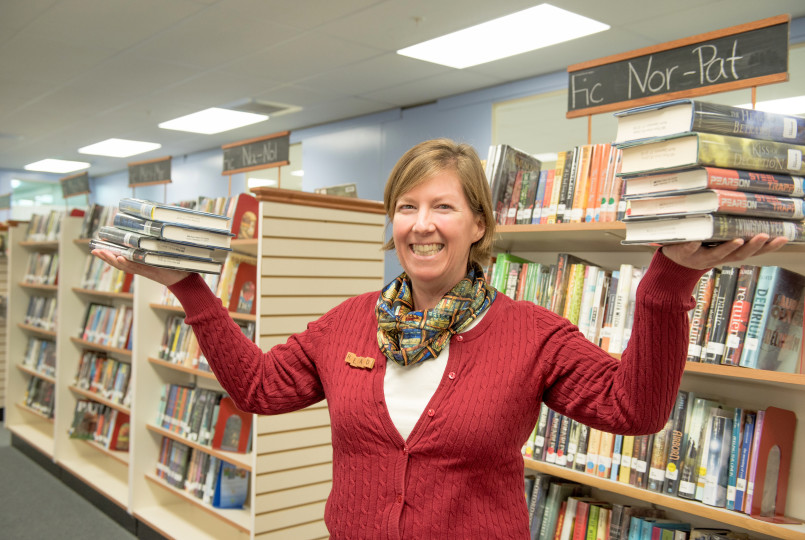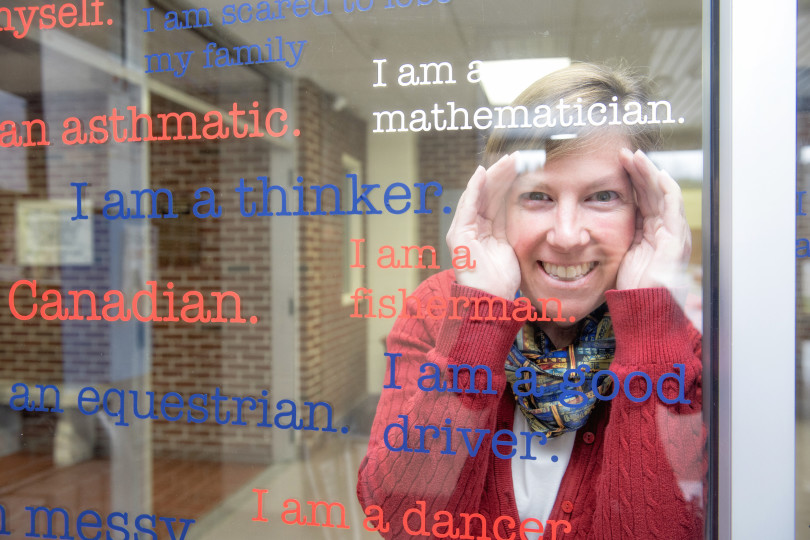 More 2016 - 2017 Rockstars