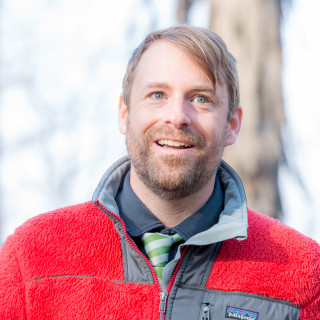 Josh Martin
Orwell Village School
Joshua Martin, the Orwell Village Elementary kindergarten teacher, has been working with young children since he was 17 years old. First serving as an early education instructor in a variety of centers, Martin has now been sharing his philosophy and multiple talents with Orwell kindergarten students for the past five years. "I am wickedly goofy and I think this helps keep kids engaged. I don't take things too seriously," said Martin.
Sara Quesnel, a colleague who works as a teaching assistant in his classroom, described him as a talented, dedicated, active, healthy, respective and responsible teacher. "He incorporates the forest environment within the classroom, providing students with the opportunity to encounter the natural world through their senses. He gives them the freedom to explore and interact with their surroundings while guiding them in a reflective time about their experiences," she said.
Martin is truly passionate about creating and incorporating forest education programs and curricula for youth. While we were visiting, his students headed to the woods behind the school to spend time discovering what had changed over the past week after the frost. "I think children need the ability to make observations and play with sticks. They can gain cognitive, physical and empowering principles in the woods," said Martin.
According to Quesnel, Martin integrates a variety of music and movement into each school day for the young learners by playing the guitar, singing and facilitating dance parties. While we were on site, Martin asked the children to sing along while he played Ten Speckled Frogs on the guitar.
When not teaching, Martin spends time with his family, engages in fitness using Insanity exercise routines, is a member of a band and writes and produces plays. "My plays are based on my red-neck family from Brandon," he said, laughing. Martin is the father of two children, now four and two years of age. He and his family spend their summers in Northern Minnesota.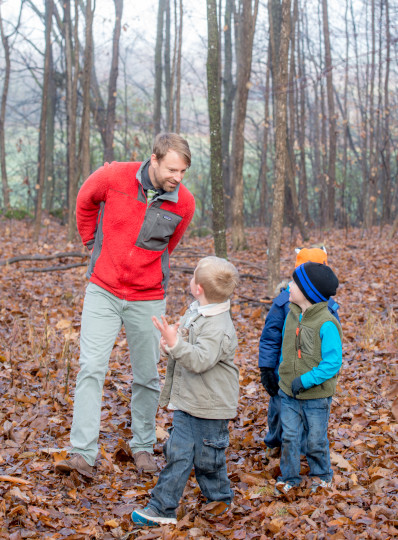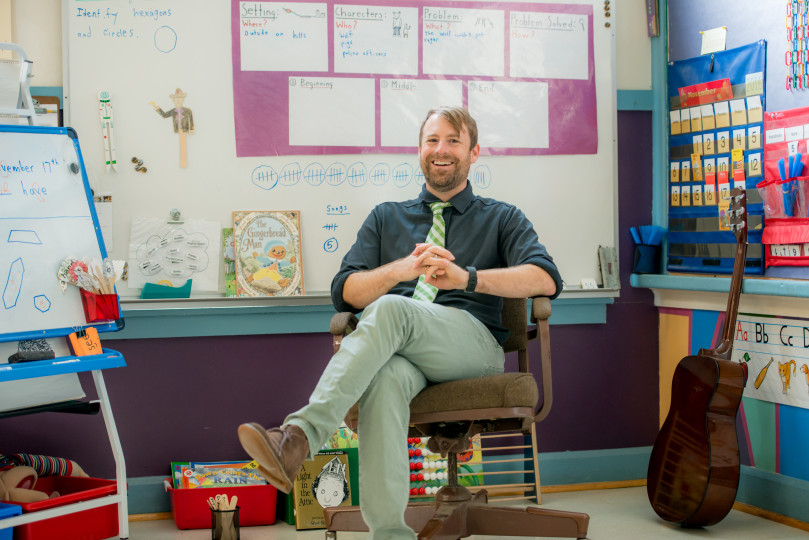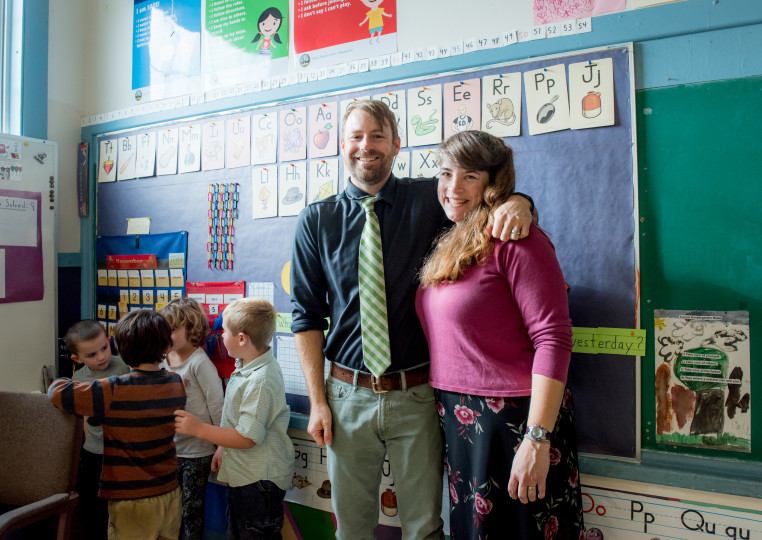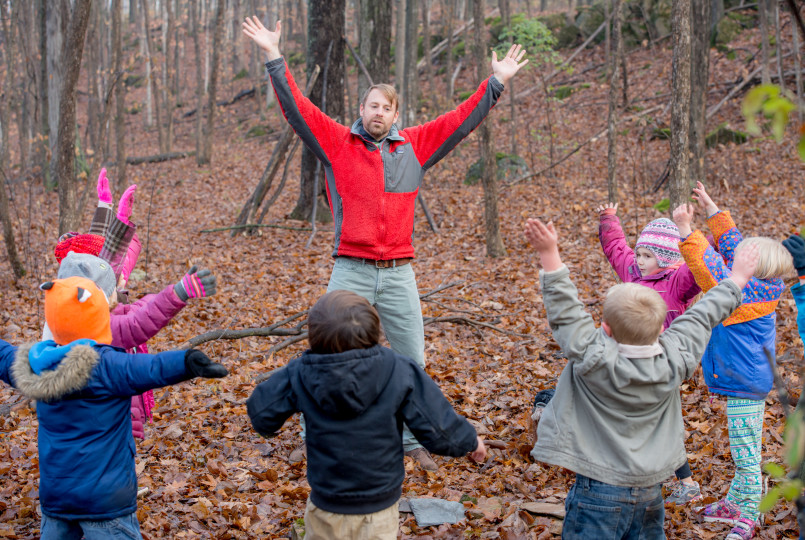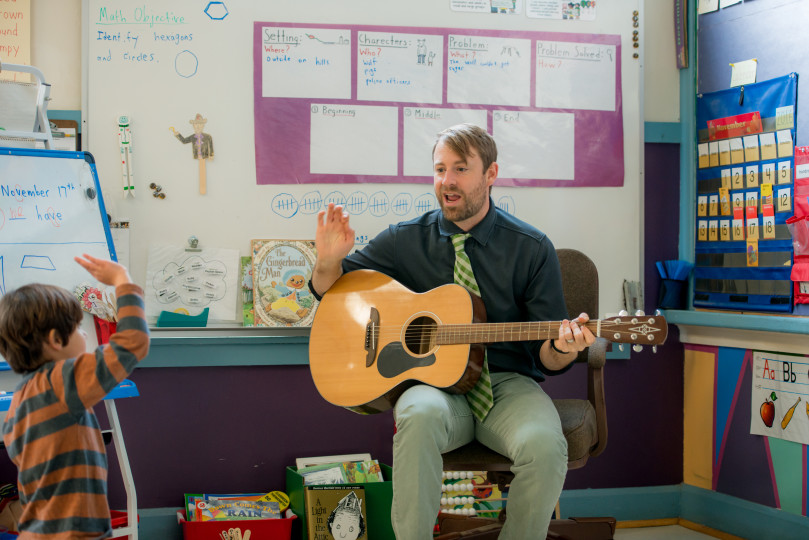 More 2016 - 2017 Rockstars