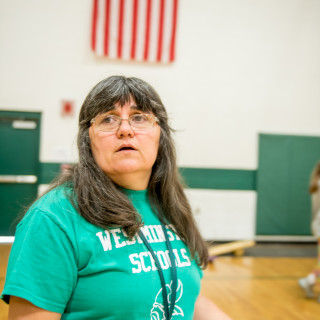 Patricia Gomez
Westminster School
Pat Gomez, physical education instructor at Westminster Elementary School, is truly dedicated to caring for the students and staff in the school community. "I can't do enough for the staff and students here, she said. "This is my family and three of our employees are former students of mine."
Janet Platt, one of Gomez's colleagues concurs. "Pat is such an inspiration," she said. "She makes sure all students have a well-balanced physical education program and encourages the adults to engage in physical activity, keeping on us like we are her students. She stays late to run workout classes and attends trainings to share the latest workouts. She is incredibly genuine. "
Originally from a rural part of Rhode Island, where farming was her family's mainstay, Gomez made her way to Vermont via an athletic scholarship at Lyndon State College. "I was a high school athlete who was told if I worked hard I would be successful, she said. "I also desperately wanted to play tennis but it was right after Title IX and I was the only female on the team."
At Lyndon State, Gomez served as soccer team's goalie, was a member of the basketball team and coached the first indoor soccer team until a motorcycle accident derailed her aspirations. "I had severe injuries and was in significant pain," she said. "It was friends, love, faith and support that got me through. My whole soccer team came to visit me in Rhode Island which was so healing. It was people power that made all the difference."
Gomez didn't give up and when she was able to return to Lyndon State, she completed her degree and subsequently obtained her Master's degree in Adaptive Physical Education form Springfield College. "I coached teams of individuals who had sustained spinal cord injuries, worked as a youth swim instructor with the Easter Seals, worked for the city of Springfield and also provided services at a local nursing home.
Gomez has been teaching physical education instruction in Westminster for more than 30 years. When I arrived to interview her, several students were traversing on bicycles around the parking lot. Gomez, true to form, was also on a bicycle, role modeling safe cycling practices. "Sometimes it's hard to be the role model," she said. "I teach the students how to ski and ice skate during the winter months, including how to fall down and get back up successfully."
One of her most recent endeavors is sharing her knowledge and mindfulness practices with colleagues. "I created a 30 Day Mindfulness challenge because I want to listen to my people," she said. "We all need different things." Right now 52 staff members are involved in the challenge.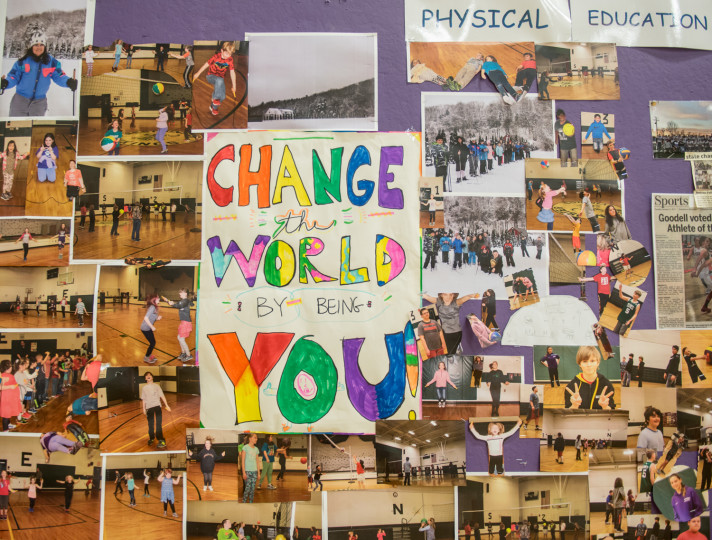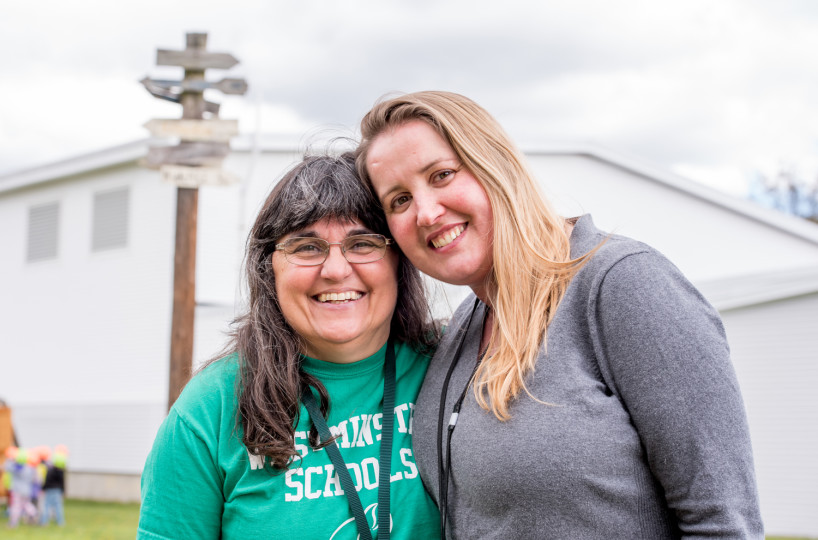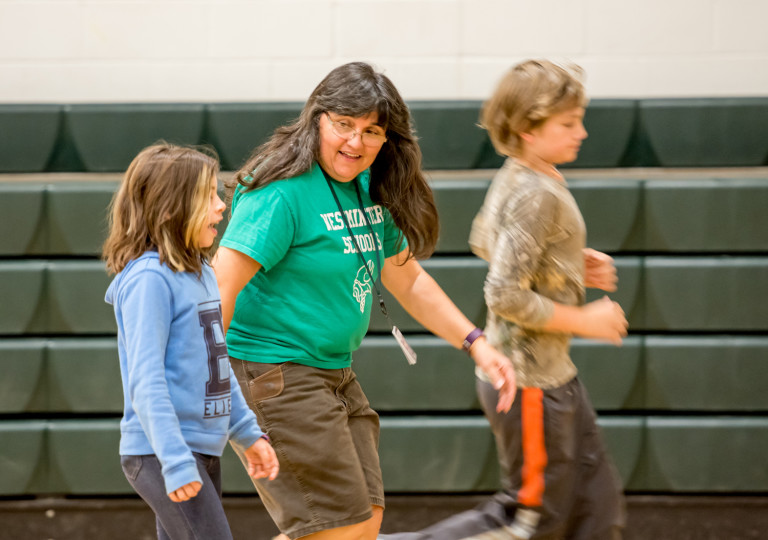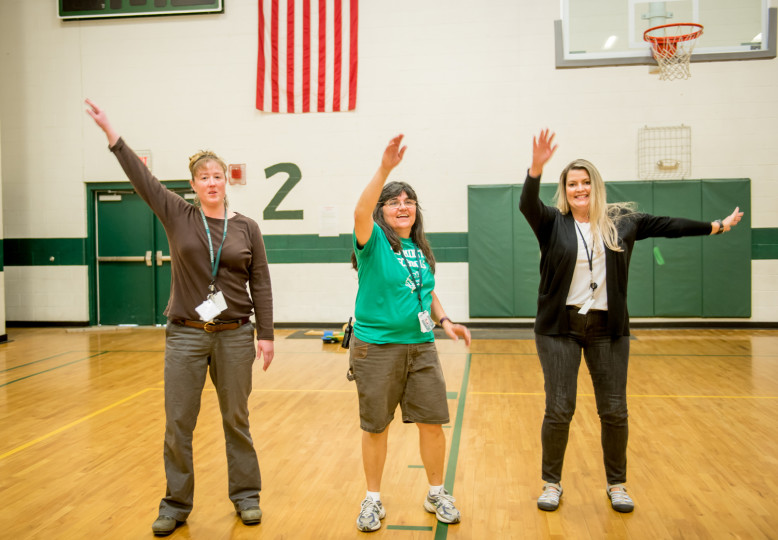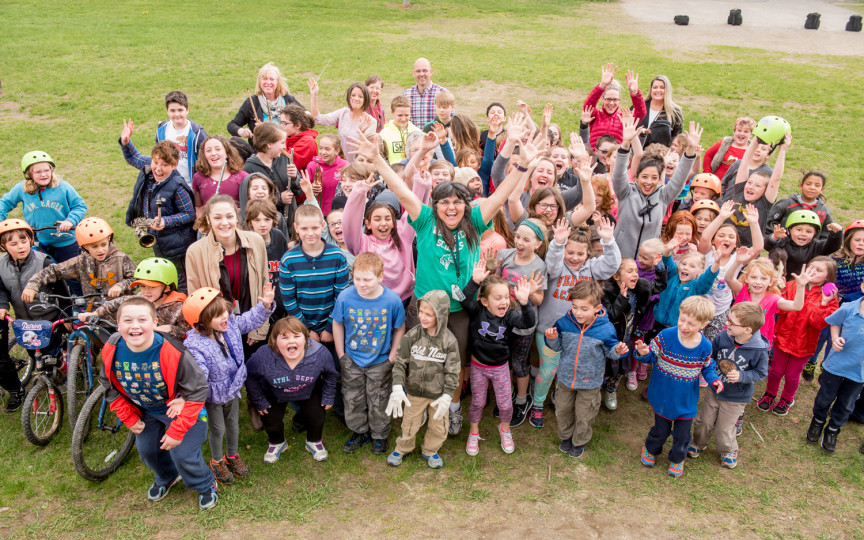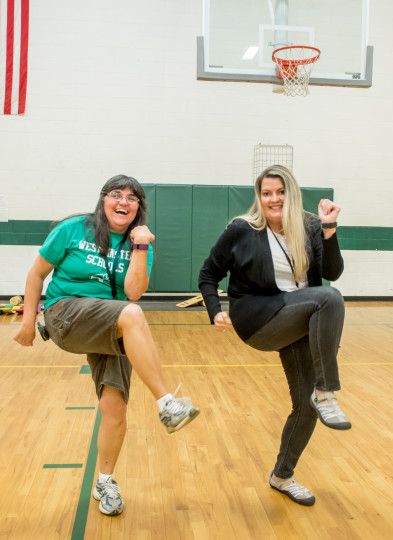 More 2016 - 2017 Rockstars