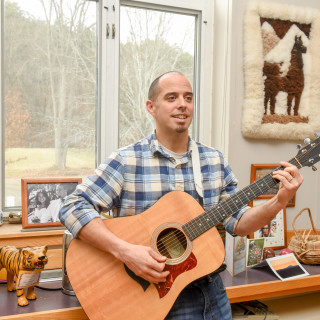 Chance Lindsley
Newbury School
Chance Lindsley, principal at Newbury School, is a world teacher, leader, poet and musician. Now in his seventh year at Newbury, he previously served as an assistant principal in Barrows, Alaska and as an educator in Peru. His story is strewn all over his office; Peruvian weavings, small part of a whale, notes and drawings from children, family photographs, small engine pieces, a tent, a guitar and a few CD's of the music he has composed and recorded are visible on the walls and tables. Painted on the wall is the school's motto: Harmony with self, others and harmony with nature.
"I am happy to be back in Vermont," Lindsley said and then further elaborated about his journey. "I am a flatlander. I was attending Purdue University in the Midwest when I decided it was time to leave because of their investments in the oil industry. So, I came to Vermont to be a ski bum at Killington. That was until on the chairlift one day, I realized my rides up the mountain each day were being powered by oil," he chuckled. After teaching for a few years in Cusco, Peru where he met his wife, they moved to northern Alaska to discover all that territory had to offer. Ready for another adventure after a few years, Lindsley began applying for and interviewing for principal positions in Vermont. The Newbury school board snatched him up.
A little over a year ago, at age 42 Lindsley suffered a massive heart attack while outside his home retrieving the mail. Thankfully, he survived because of the emergency team's quick response and his will to live. He has now made significant changes to support his health. "I gave up meat, dairy and sugar and eat whole grains" he said.
"Wellness coupled with sustainability is the goal of the school," Lindsley said. "Earlier in the year, all the staff hiked up the mountain behind the school. We have established a farm to school program involving several local farmers. Our faculty meetings are now two mile walks and I encourage staff to have walking meetings as often as they can. We are in the process of starting a forest school for the students. Every Friday, we have a circle of trust wherein we practice mindfulness. As a school community we participate in the annual Turkey Trot and the Spring Fling Run. "
Lindsley wants to keep living every day to the fullest. "Sometimes I sing my songs on the guitar as the students arrive," he said. "Because of my experience a year ago, I know how precious time is. "We have to sing our songs. "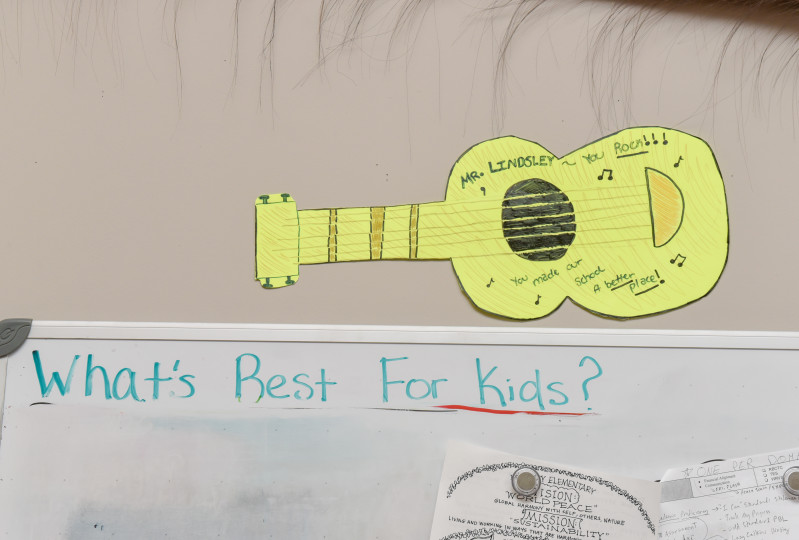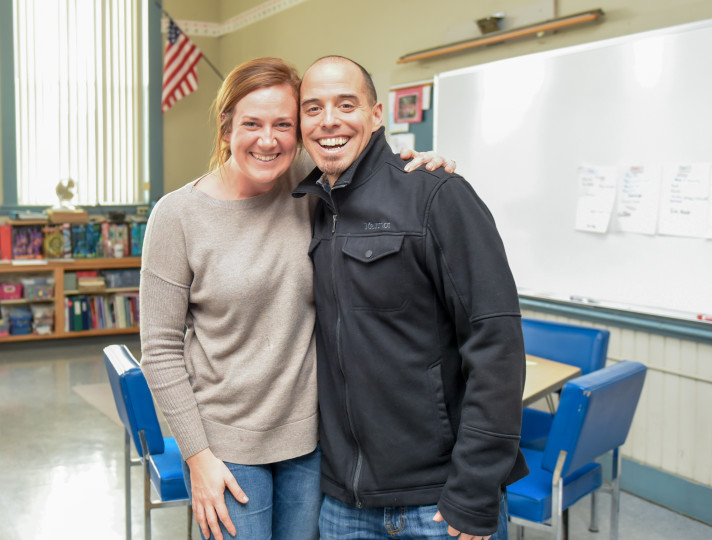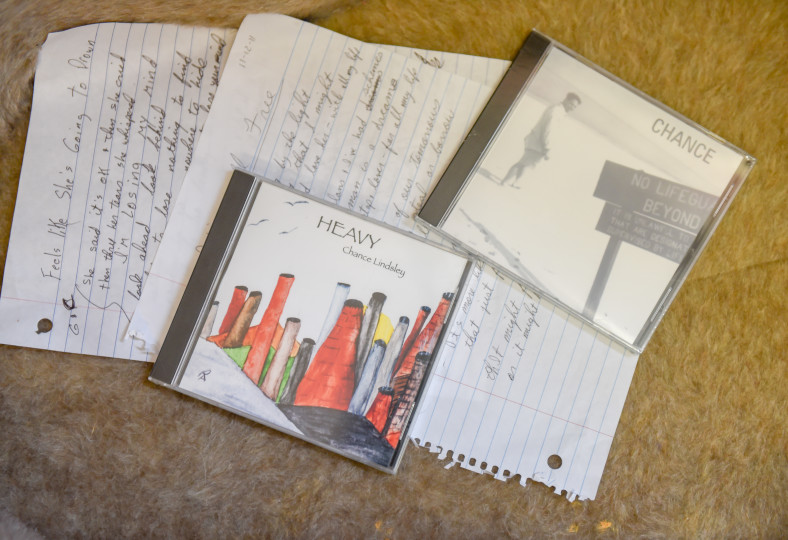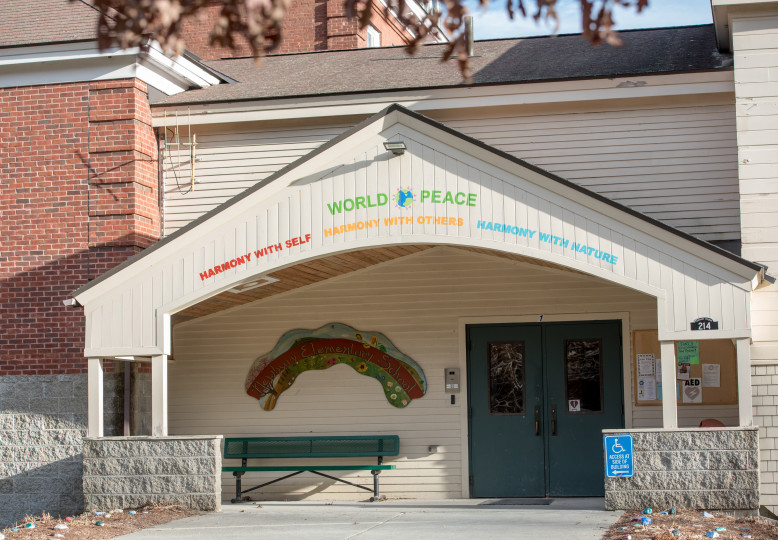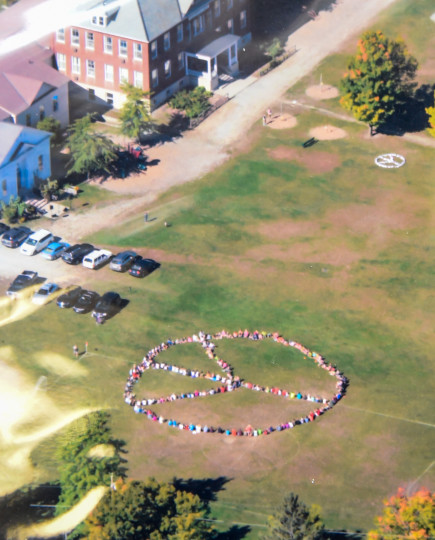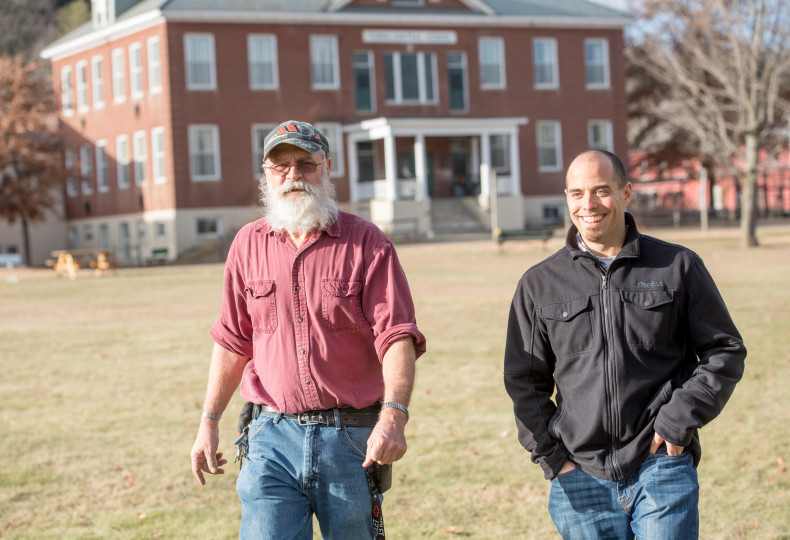 More 2017 - 2018 Rockstars