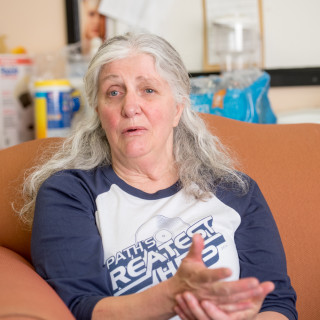 Faith Bernal
Northwest Primary School
Faith Bernal, library assistant at Rutland's Northwest Primary School, exudes openness, gratitude and a welcoming attitude to all who come in contact with her. She has the magical ability to bring a sense of belonging, love and laughter to the forefront. Four of her colleagues nominated Bernal as a VEHI PATH Thriving Rock Star and she introduced them to us as her fan club. "Every morning she greets adults and students with the biggest smile and a cheerful good morning," said Danielle Hughes. "I have always noticed her passion for health as we often discuss daily routines. She inspires me to set goals and pursue a life that makes me want to be my best self. She is rock star because her positive energy is contagious and makes me strive to be a better person every day." "Faith is always positive and encouraging," said Jennifer Hart. "Faith coordinates our wellness program and is a huge mentor," said Jenna Boynton. "She organized after school Zumba classes and offers to lend a hand to all of us and loves to help others be successful and grow. She truly want all of her colleagues to embrace in a healthy lifestyle." "Faith is the person who comes to mind when I think of a person who is uplifting and positive," She helps us find relief from stress, something that in our work environment is needed and welcomed," said Lindsay Zeitler.
"I go to each person here to encourage them to set up a PATH account and become involved in the program," she said. "I copy all the information provided at the trainings, distribute it and explain it in detail. And I do what I can to dangle out the LL Bean card as an incentive. I don't want our people to wait until June to ask for my help because by then my hands are tied."
On the day we visited, Bernal was in the library with several students, four dogs and the dog owners. In small groups, the students were taking turns reading to the dogs, something that occurs in the building every month. Bernal has been working in the Rutland City Schools for the past 27 years. "I have now worked in the library for the past 10 years and it's my favorite because I love getting to know all the children," she said.
During her lunch break, Bernal stays active by walking the loop trail located next to the school with a friend of hers. Every year she serves as one of the latrine cleaners at the school's annual field days. "It's a real treat for the employees as we clean the porta-let in between uses," she said.
"I really enjoy being of service," Bernal said. "I volunteer with the Hubbardton Boosters and help out with bake sales and barbeques. Outside of the school, Bernal likes to hike and kayak. She and her husband have 21 acres of land across from Lake Bomoseen. She has two adult children and a grandchild. "They are my gifts," she said bubbling over with enthusiasm.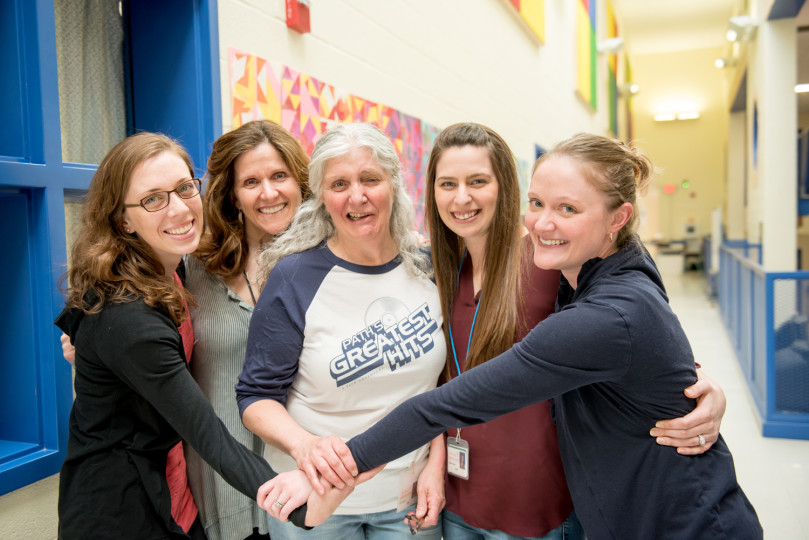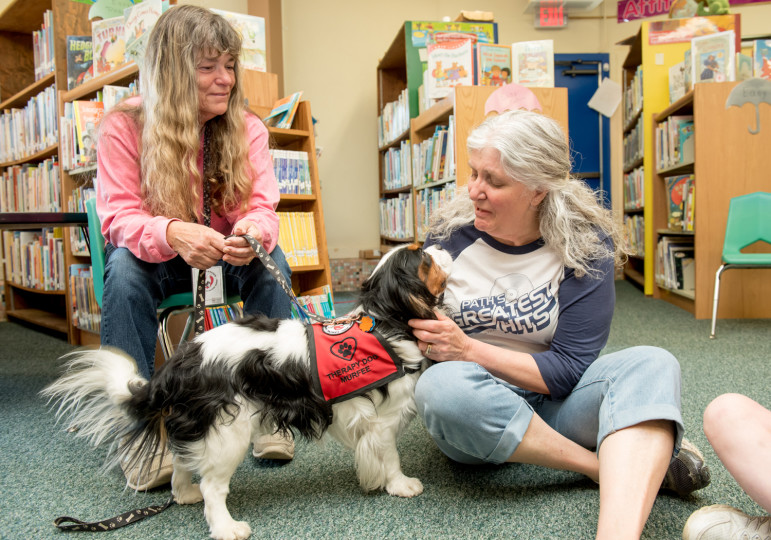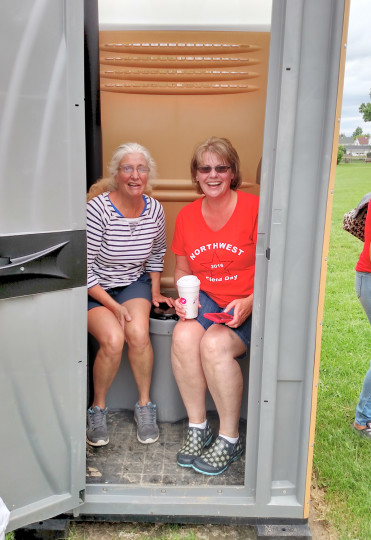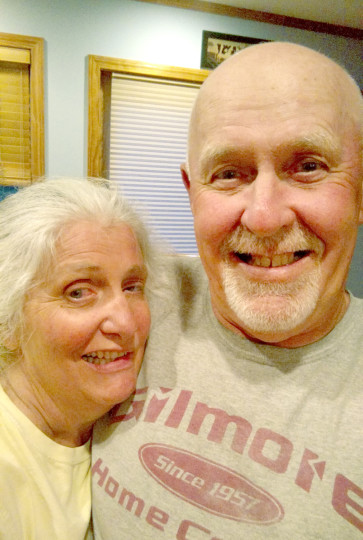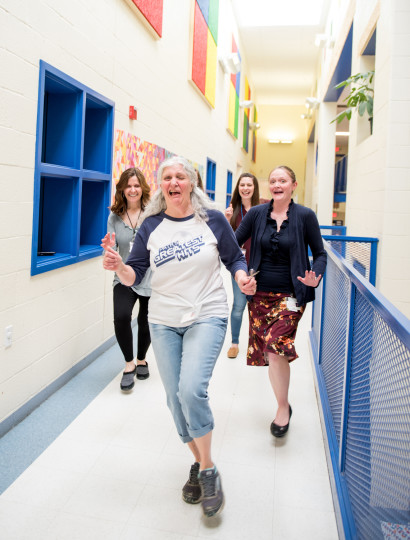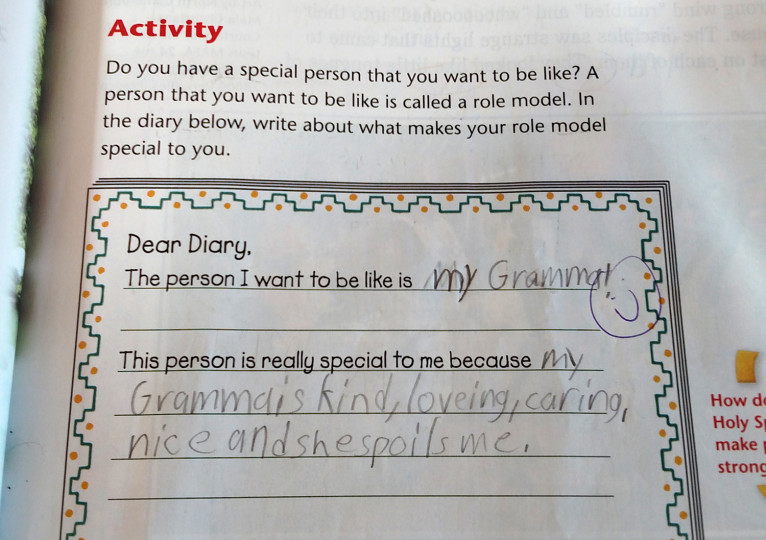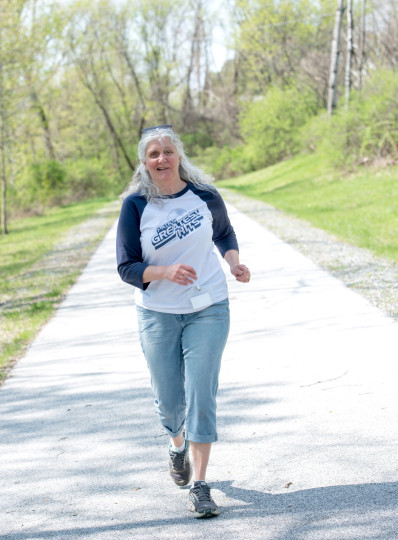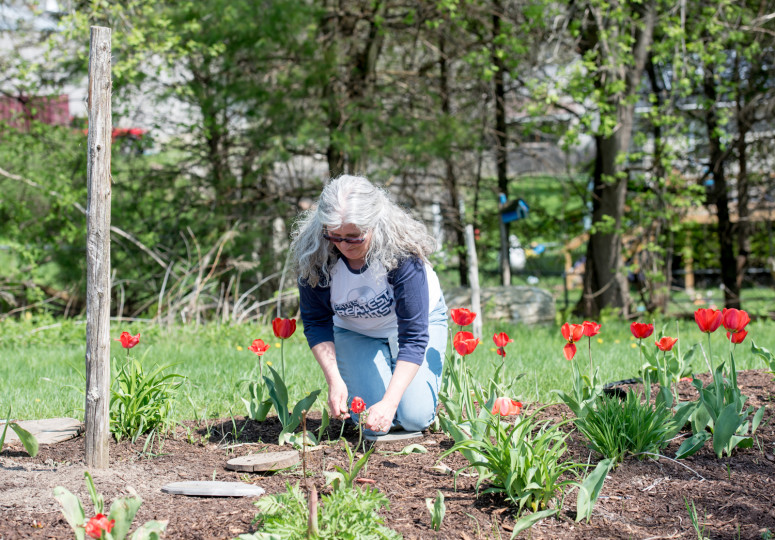 More 2017 - 2018 Rockstars