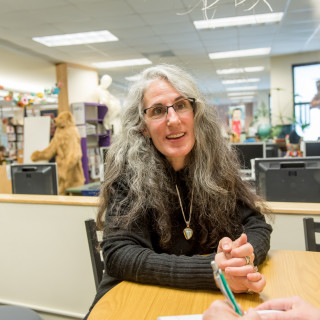 Lisa Stead
Lamoille Union Middle and High School
Lisa Stead, the technical services assistant librarian for the Lamoille Union High students, was sporting a gorgeous smile when we met her in late March. Meagan Towle, the school's librarian, nominated Stead as a VEHI PATH rock star, because of her unflagging positivity. "I have never met anyone like her. When I walk into the library in the morning Lisa is smiling and when her school day is over, Lisa leaves with a smile. She meets every challenge with a calm, collected response, an eagerness to research and explore and a happy to help attitude. And once she has finished a day of cheerily helping students find books, research information or create green screen videos she jumps on her mountain bike or straps on her boots and climbs a mountain. Maybe it stems from her outlook on life or from her commitment to her health and outdoor activity or from her devotion to her family. Her attitude has a profound impact on our students and our staff and I appreciate her every day," said Towle.
Several years ago, Stead worked in the Chelsea school as a French teacher. Then she became a parent and put her teaching career on hold. When she was drawn back into the schools, Stead was first employed as a full time substitute and subsequently landed the assistant librarian position. She truly delights in working hand in hand with the students. As an added bonus she has found a way to continue to explore her interest in the romance languages and European culture as a chaperone on overseas trips.
"I love the opportunity to travel with students. I have chaperoned two trips to Italy and find it so rewarding to see the world open up to young people. It's great to see them experience new cultures for the first time and to help them feel safe and build confidence when they are out of their comfort zone. They get to experience firsthand things they may have only read about in a history book or watched on a video. And it's so important for students to see how others live outside of their world here in Vermont," said Stead.
Stead fell in love with Vermont and has continued to make it her home. "I love playing in the outdoors whether it's snowshoeing, hiking or mountain biking," she said. "Smugglers Notch is in our back yard and my family loves cross-country skiing there." Stead also makes jewelry, immerses herself in reading plenty of nonfiction, fantasy and history novels and is diligently working on her own writing. "One of my all-time favorite authors is Sara J. Maas, who has written the Theme of Glass series, a young adult high fantasy series," she said as she pulled the book from the shelf. Stay tuned as perhaps someday soon, this rock star's first book will also be on the shelf.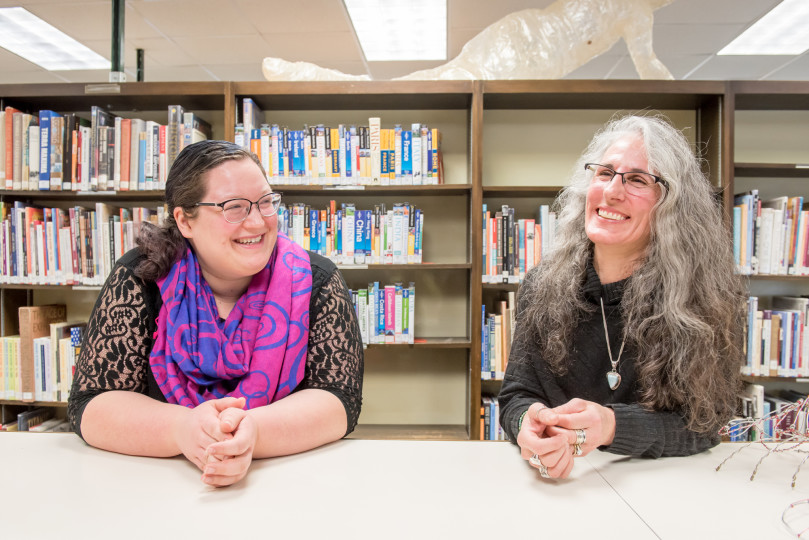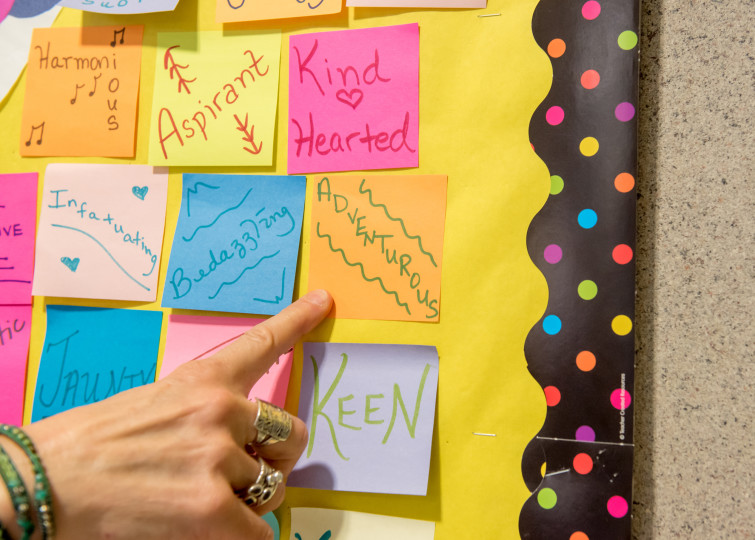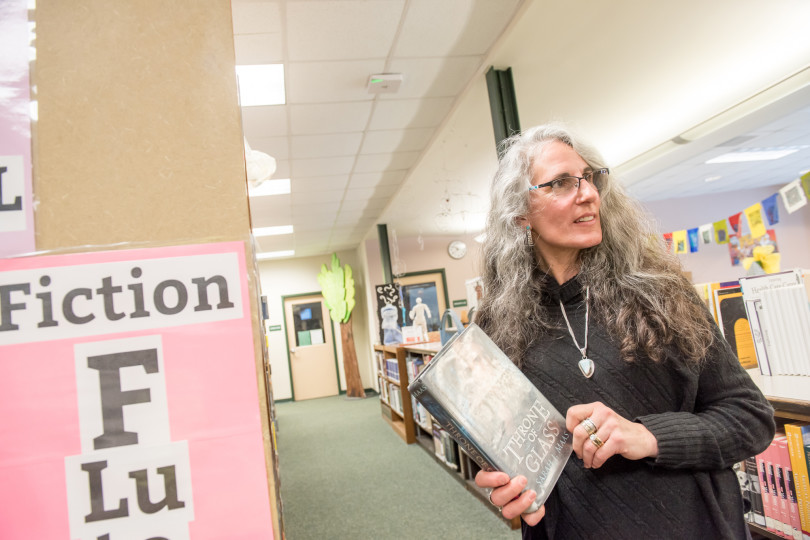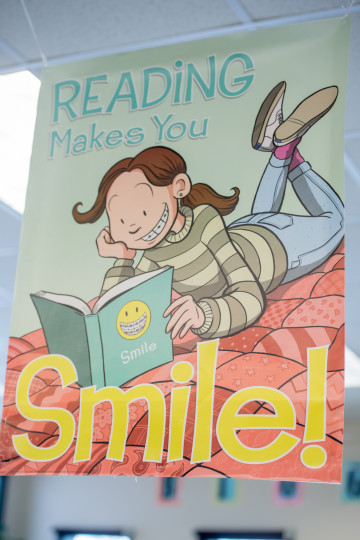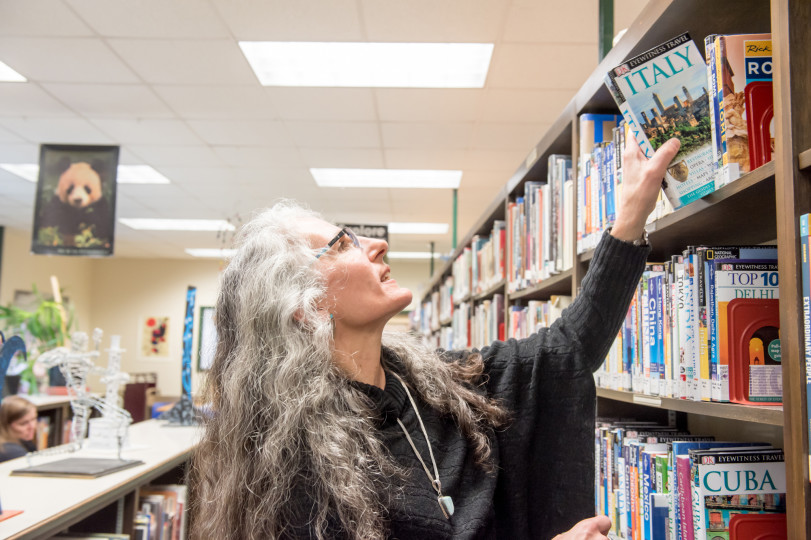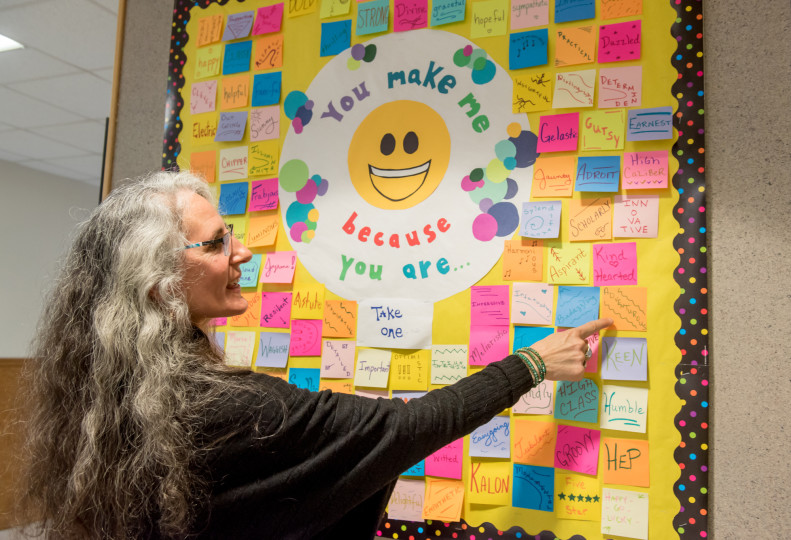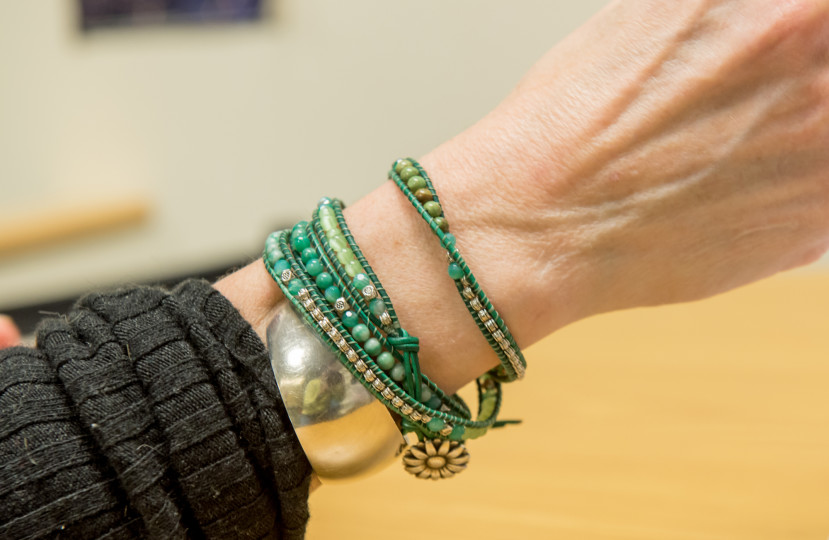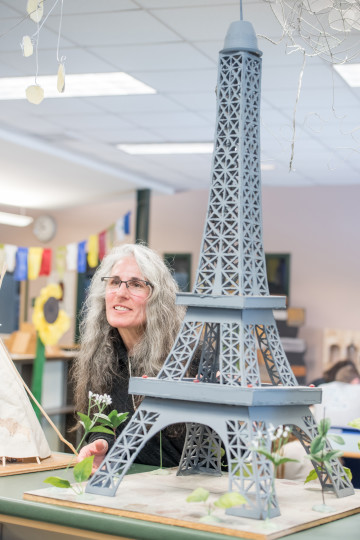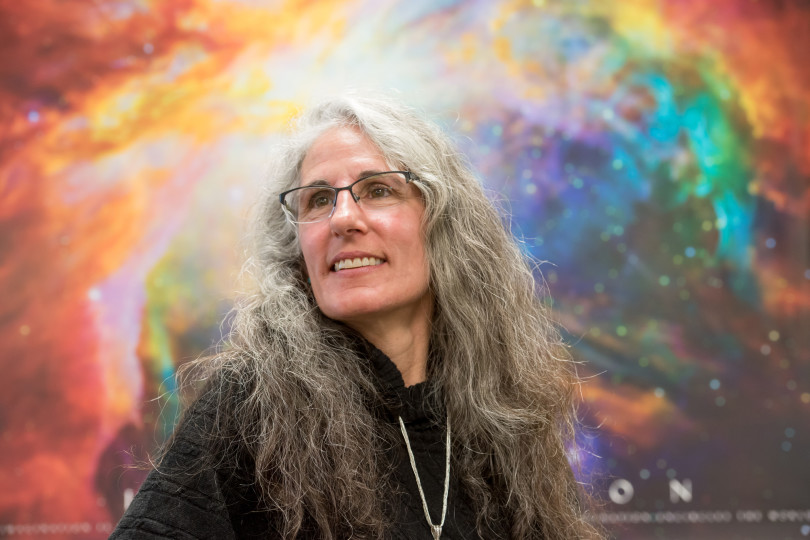 More 2017 - 2018 Rockstars