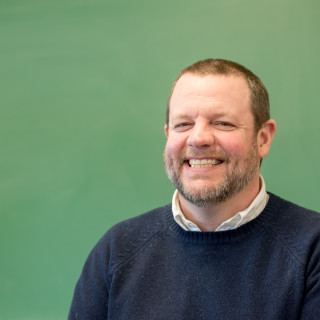 Stites McDaniel
Bridport Central School
Stites McDaniel, a Bridport Elementary School special educator and one of VEHI PATH's building wellness leaders is determined to create a friendly, compassionate and positive environment among the students and faculty. And the impact of his mission is clearly visible. "We have such fun with Stites," said one of the staff laughing as she proceeded down the hall. Another faculty member described him as genuine in an authentic way.
According to Jennifer Paquette, Bridport's principal, Stites models self-care while encouraging staff to think about their own health and self-care. "I have seen him make time to sit with staff and practice meditation at the end of the day. He encourages us all with a big smile and a laugh and doesn't hesitate to tell each of us the valuable attributes we bring forth. He volunteers to create agendas, takes minutes at team meetings and welcomes additional roles in leadership within the district. At the same time he has the finesse to ask the tough and thought provoking questions without hostility. He greets our students with a smile. McDaniel's ability to balance his work and his personal life and be the positive presence he is, makes him rock star worthy."
"The name "Stites" is an old English name that has been passed on from generation to generation, McDaniel said. "I am the fourth generation and my son is the fifth." McDaniel is proud of recently dropping 50 pounds. "I followed the Keto diet, defined as low carb, moderate protein, and high fat diet and have stopped eating added sugars and carbohydrates. I eat lots of veggies now and work with a naturopath. Our family belongs to the Full and By Farm, community supported agricultural farm because we want to do our best to know where the food we eat is coming from."
McDaniel was full of pride as he showed us the employee wellness informational board, located in the staff restroom. "I am an avid participant in the annual PATH Adventure," he said. "It took me a few years to really figure this out as initially it sounded very complicated. I started with the self-paced Himalayan PATH Adventure and found it far from time consuming. Since then I have been able to convince several employees to participate in the annual Adventure."
Prior to moving to the North Country, (he and his wife and two children live in Essex, New York) McDaniel taught students in the Philadelphia schools and lived in Delaware. In 2008, he and his spouse decided to forgo city life. He was hired as an instructor at CenterPoint School in Chittenden County. Unfortunately overnight in October 2009, the Lake Champlain Bridge was shuttered because of significant safety concerns. "My daily commute became much longer and more difficult and I was totally unprepared for driving in Vermont winters," he said. Thus, he found a position closer to home at the Pok-O-MacCready Outdoor Education Center in the Adirondacks. From there, he transitioned to his present position at Bridport.
"I am thrilled to be a part of what I consider a very progressive school district," he said smiling. "It is refreshing and so awesome to have a principal who supports health and fitness. As well, kudos to Susan English, the district's wellness champion. She does a terrific job overseeing the employee wellness team and I am very comfortable with voicing my thoughts, ideas and opinions."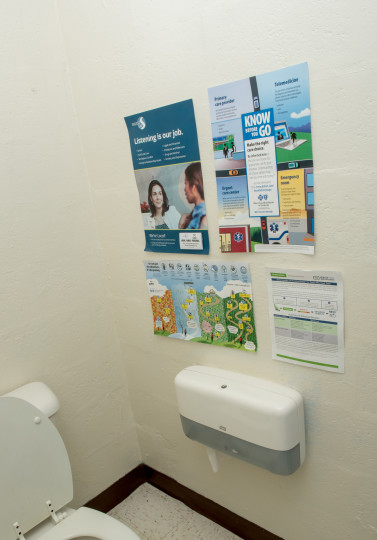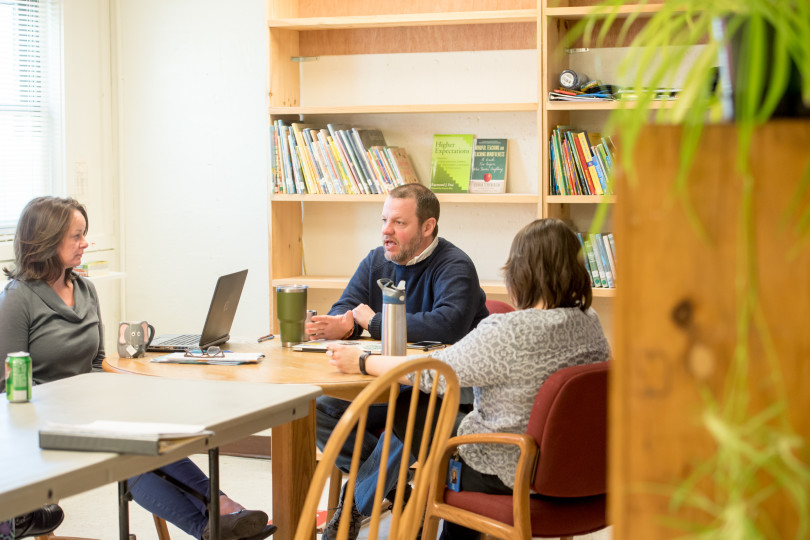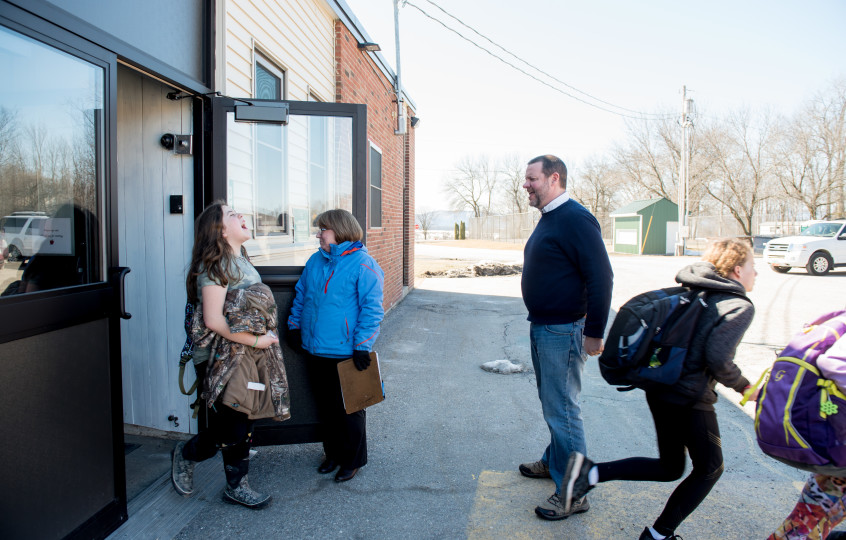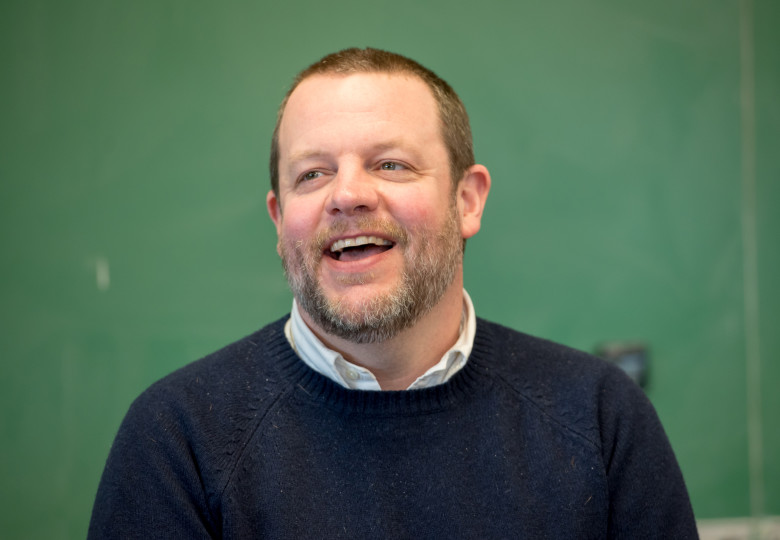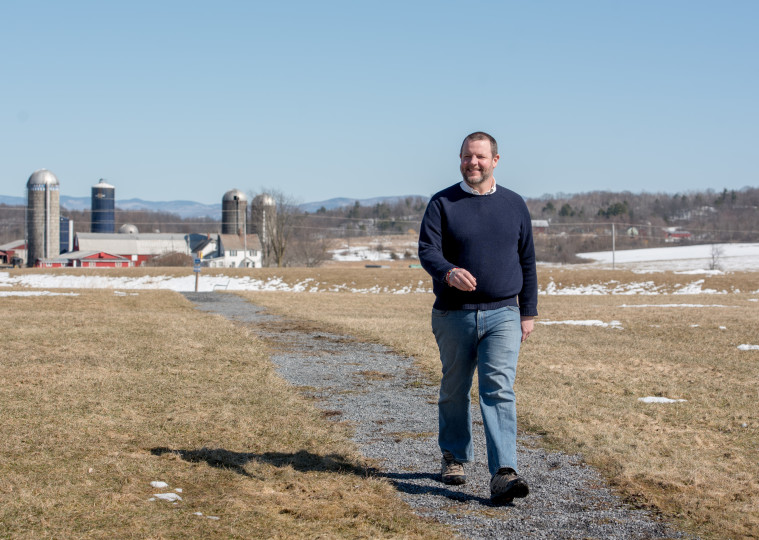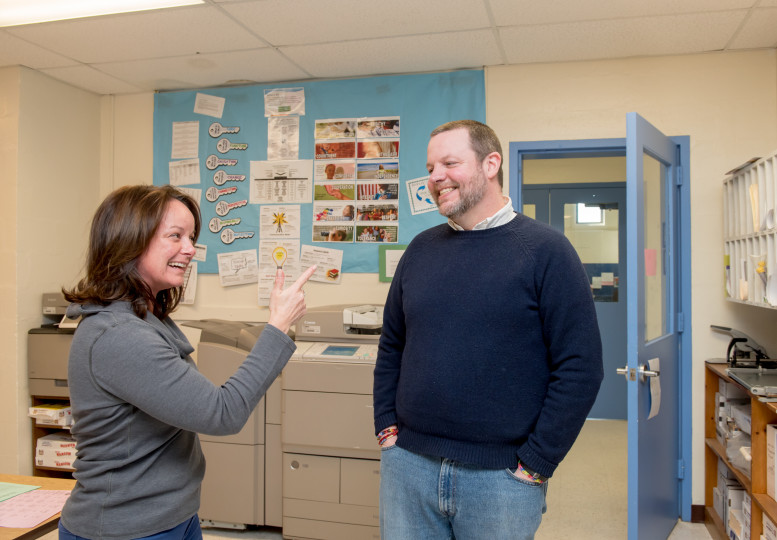 More 2017 - 2018 Rockstars